How to Get a Team Truck Driver Job in Utah
September 13 2021
Before we get started, you may be asking yourself, "What is team truck driving?" In short, team truck driving is when two drivers take turns driving the same truck. This arrangement allows the truck to stay moving more often, resulting in faster deliveries. Here at Pride, our team drivers get great pay, new equipment, excellent incentives, and have the best driver support in the business. Is your curiosity piqued now? Becoming a team truck driver for Pride is a fairly straightforward process, and we're confident you'll be able to navigate the steps with ease. Let's dive into what it takes to begin!
Find the Right Truck Driving School
If you're an inexperienced truck driver, finding a truck driving school should be one of the first things on your to-do list. No one can just become a truck driver overnight. For example, you'll need a good amount of training in order to get your Commercial Driver's License (CDL).

The programs and services may vary, but for the most part, truck driving school will prepare you for high-paying truck driving jobs. Whether you want to get your Class A, B, or C CDL, attending a truck driving school training program is step one of becoming a professional truck driver. To see our list of The Top 5 CDL Schools in Utah click here.

Getting Your CDL
To become a team truck driver, you'll need to be licensed. One of the best ways to prepare is to get a clear picture of what the test will consist of so you can prepare appropriately. It varies by state, so check your state's DMV or public safety website for details. The test will also vary depending on the class of CDL you're applying for.

For example, in Utah, the CDL test consists of a written knowledge test and driving skills test.

All CDL written knowledge tests are multiple choice, closed book, and require a score of 80% or better to pass. There are three main types of written CDL test, including:
General written knowledge. Required by all applicants, Class A, B, and C CDL. Tests general trucking knowledge, driving safety, performing pre-trip inspection, and transporting cargo. This test has 50 questions.
Combination. Only required by applicants applying for Class A CDL. This test has 30 questions about combination vehicles like a trailer or tractor.
Air brakes. Optional test that can be taken by applicants applying for Class A, B, or C CDL. You'll need to take this test if you're planning to drive a vehicle with air brakes. This test has 25 questions.
The driving skills test consists of three different tests: pre-trip, basic skills, and a road test. Here's what you should know about each one:
Pre-trip. Tests the applicant's knowledge on whether a vehicle is safe to drive and includes an inspection of a commercial motor vehicle.
Basic skills test. Tests the driver's basic skills--those considered essential for safe control of a vehicle.
Road test. The purpose of this test is to see if the driver has the skills to drive in most traffic situations. It is given on the actual roadway and there will be specific maneuvers you'll need to complete while driving. To pass, you'll need to get a score of 30 or less error points.
Find Your Team Driving Partner
Once you have your CDL, it's time to find a driving partner. It might seem like a daunting task but might be simpler than you think. As you start your search, here are some options to consider:
Team up with your spouse
Team up with a friend
Team up with a company truck driver
Reach out on social media
Ask friends, family, neighbors, and past coworkers
Getting along with your driving partner is essential to having a good relationship, so don't be afraid to ask each other questions. Some questions you may consider asking your potential driving partner include:
What's your lifestyle like?
How long do you want to be out on the road for?
How many days or nights do you want to be home each week?
How many hours of sleep do you need each night?
How do we decide who gets to drive first?
How long does each person drive for?
If you already have a driving partner, most employers will be happy to welcome them on board. But if you don't, some employers have programs that help match you with a compatible driving partner. Finding the right driving partner is important – so make sure you take time to find someone you are compatible with. It's important that you can trust, respect, and enjoy being around your driving partner. At Pride, we'll help you find a compatible, comfortable team driver so you're happy and can enjoy the road. It's just one of the ways we treat all our employees like family.
What It's Like Being a Team Truck Driver at Pride
With all of the team truck driver jobs in Utah, how do you know which one is best for you? Well, let's start with the reasons why you should join the Pride family. As a Pride team truck driver, you can:

Earn up to $0.75 per mile and up to $0.05 per mile for productivity bonus
Attainable fuel savings bonus
Earn an average of 5,000 miles per week, or 21,000 per month
Be at home an average of 1 day per week – or stay out as long as you like

Other benefits include six paid holidays, paid vacations, stop pay, layover pay, breakdown pay and detention/hourly pay.

If you're interested in truck driving but are a little hesitant to drive alone, team driving may be for you. In addition to having a companion with you on the road, team driving gets you the most driving miles and money. So, what are you waiting for? Start down the right road and join the Pride family. We have CDL team job openings in the western states with a $10,000 sign-on bonus and a 401k with a 20% match. Apply for our team truck driver jobs today.
Advantages of Being a Refer Driver
August 26 2021
We've said it before, and frankly, we will never grow tired of saying it; truck drivers keep this country moving. They keep us supplied, and without them, we all know what kind of nightmare we'd be facing.
We have tremendous respect and affection for all truck drivers, and we're thankful they are on the road doing the great work they do. We're always supportive of our drivers, and we know that even though it's not easy, driving a truck is a great job and an excellent way to make a living.
If you are thinking about starting a new career as a truck driver or you've been in the business for a while, and you're looking for a bit of changeup, you should consider driving reefers. If you do have experience and you have a keen eye for detail, driving reefers may just be the change you're looking for.
If you're just starting, sure, driving reefers isn't the first step most CDL holders think of but, it may be worth your while to give it a second thought. Here are some reasons why there are advantages to being a reefer driver.
Longer Hauls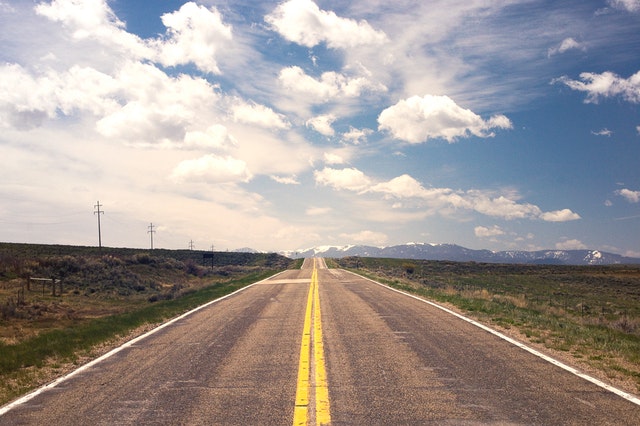 If you're looking for more miles on the road, being a reefer driver can give you that. When comparing reefer drivers to dry vans or flatbeds, reefer drivers average 700-800 miles compared to the 450 average driven in dry vans.
Reefer drivers will log 150-200 more miles on average and, more miles per haul means a driver is taking full advantage of available driving hours, which translates to more money.
Higher Pay Per Week
Reefer drivers typically make more money per mile than dry vans or flatbed drivers. If you combine this with the higher average miles per week, you'll quickly see that reefer drivers create more opportunities to earn more money for each trip.
Year-Round Demand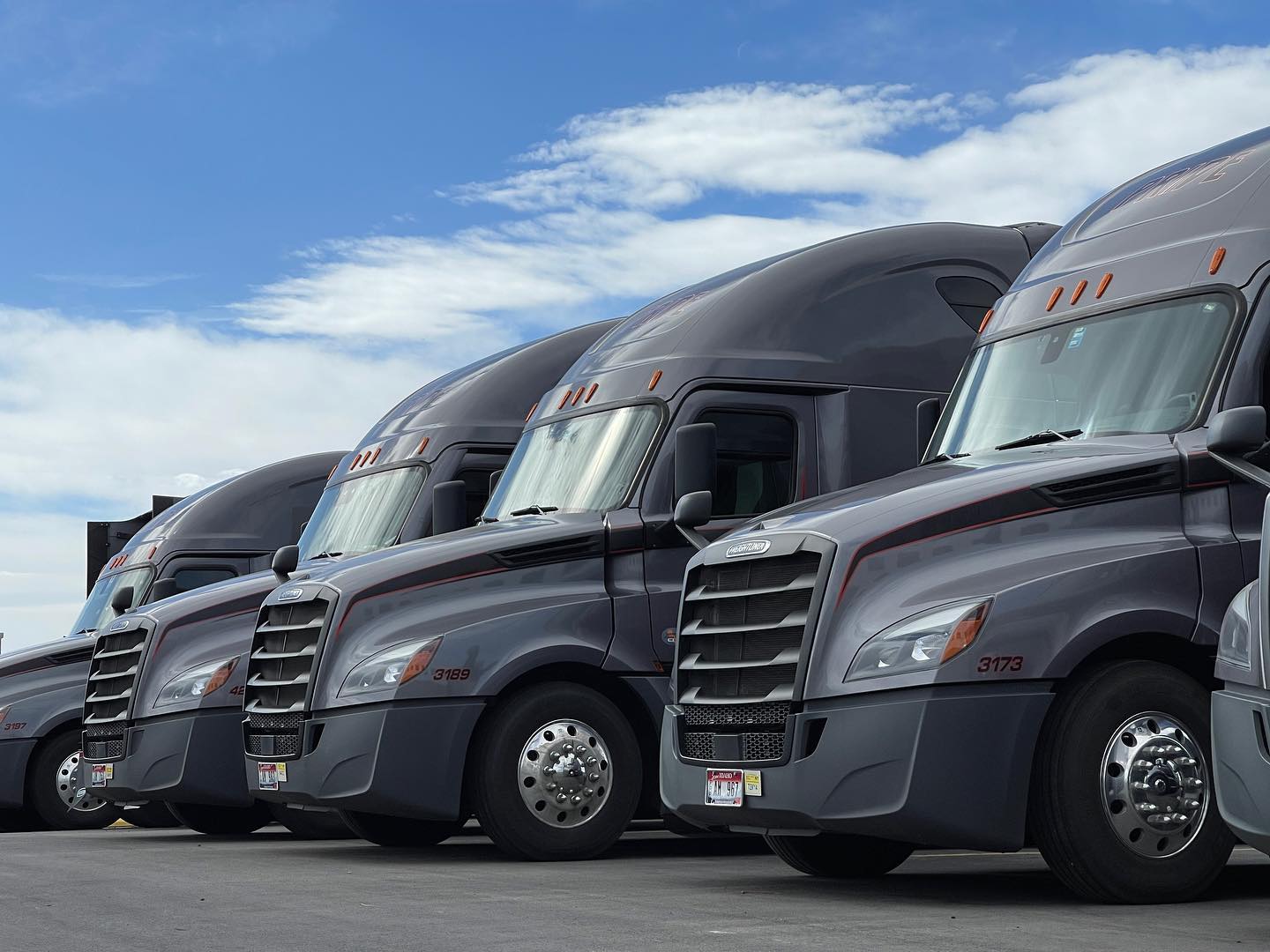 One of the advantages of driving a reefer is that there is demand for your services year-round. Even during the pandemic with lockdowns and low supply of goods, refrigerated goods, produce, meats, medicines still need to be hauled and delivered.
Some businesses have an "in-season" spike in demand for their products. This leads to swings of severe need and not so much. These companies deal with this, but it can cause a slowdown in the market for drivers if they are hauling dry vans.
Reefer drivers rarely feel this slow down or an unusual spike in need. Reefer drivers can count on steady work all year round. One of the reasons for this is that most refrigerated products are made right here in the U.S. With these products, there is no severe change in demand caused by the overseas market fluctuations. The bottom line is, reefer drivers are rarely casting about for a trailer; the work is exceptionally steady.
Reefers Haul Dry As Well
This is a significant advantage over other drivers; reefers can haul dry as well. Yup, it's true. Reefers can typically carry the same payload as a dry van, so they are always ready to accept hauls.
Reefer drivers enjoy the fact that they can easily go from refrigerated products to dry products because it means an opportunity to earn more money.
It's also job security. No matter what is going on in the world, the chances are that refrigerated goods will need to be transported.
Bring Some Diversity To Your Career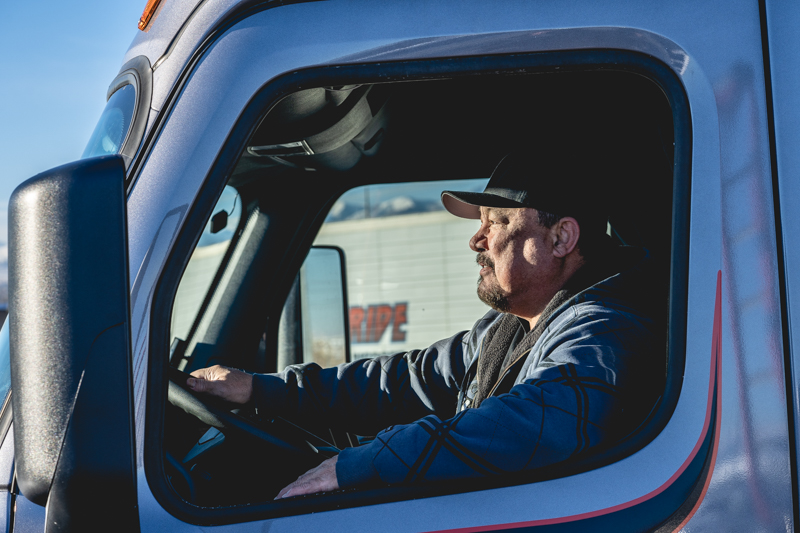 If you've been driving for a few years and you're looking to shake things up a bit, then driving refers may be just the change you're looking for.
As a reefer driver, you'll learn a few new skills, and you'll even find skills that you didn't know you possessed.
First off, refrigerated truck drivers need to be excellent decision-makers and problem solvers. Because of the temperature control required for successful reefer runs, a breakdown can mean losing a load. So, drivers must have quick, sound judgment when they run into unexpected challenges on the road.
Maybe driving a reefer will open up skills and traits that you have always had but haven't had to put to use. You could discover a whole new skill set that can make you more valuable as a driver.
Once you have a few years of experience under your belt, reefer driving is a great way to stand out as a skilled candidate for future jobs.
Gain a Better Reputation
Being a refrigerated truck driver takes more than just being a good driver. Punctuality and attention to detail are essential. Arriving on time for deliveries is a must. Often, a missed appointment isn't just a question of a slight delay. It can mean a very long wait time before you can reschedule your delivery.
With that in mind, punctuality is critical for anyone hauling a reefer trailer. Master this and you'll gain a reputation as a reliable reefer driver. This will keep you in demand, translating to more miles, more hours, and potential for more earning. And, there are many things you can learn and know about being a reefer driver that will open up your world a bit.
As you can see, there are many opportunities and advantages to being a reefer driver. This holds true for those just starting in the trucking industry and those who have logged some serious miles. Either way, your best chance for good information about driving, reefers or dry vans, is by checking out Pride Transport's website.
Pride runs one of the best fleets in the business, and they love their drivers. They're also very transparent so, ask and they'll give you straight and honest answers.
Being a truck driver is great work. It's not easy, but the nation depends on truck drivers to keep us moving, maybe this kind of life is perfect for you. There's really only one way to find out, contact Pride Transport today and start your life down a new and better road.
5 Must Have Items For Truck Drivers on the Road
August 16 2021
Before you leave your house, even if it's just to run to the grocery store, you almost always do the essential item check, whether you even realize it or not: phone, keys, wallet. When you leave for the road you not only do this essential check, but make sure you have the other must-have items for a job.
These range from personal items like medications to the universal driving items that keep you safe and healthy. Whether you're a seasoned pro or you're just entering the truck driving industry, there are certain things that will keep you safe, healthy, and comfortable while out on the road. Let's look at the most popular 5 must have items for truck drivers on the road and why we recommend you always have them on hand.
Your Truck Is Your Home Base
Long haul truck driving isn't always the easiest. When you're out on the road you don't have all the comforts of home. A cozy bed or a kitchen for example, are just some of the things that truck driver's tend to miss the most. Your cab however, becomes your home.
This is where you spend most of your time so it's important to pack the essentials in order to make every journey an efficient and enjoyable one. No matter where in the country you are, your cab will be your temporary home so it's important to make sure it has everything you need. Today's big rigs contain many of the trappings of home and with a few easy accessories or simple touches, you can elevate your experience on the road.
5 Must Have Items For Truck Drivers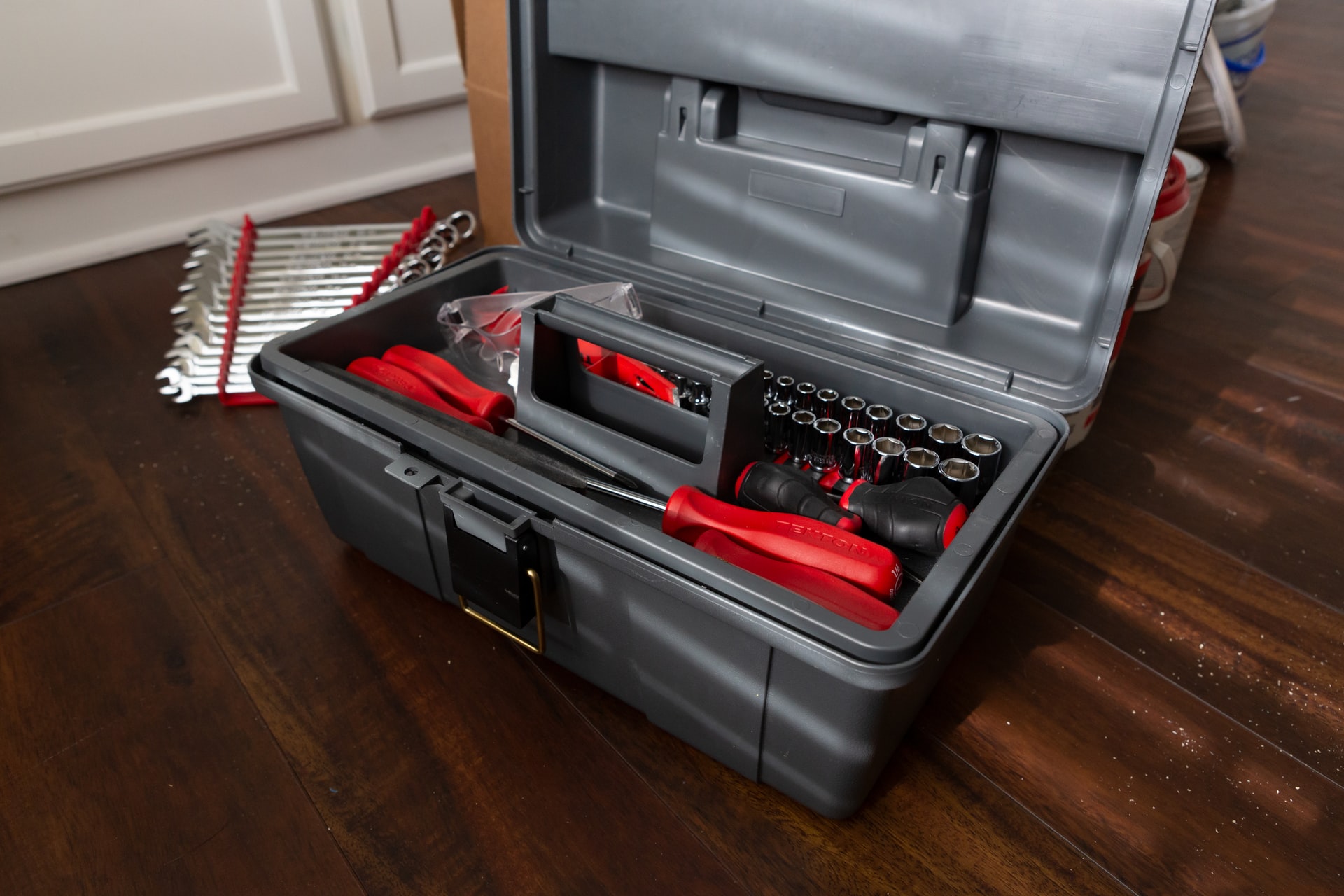 Cleaning Supplies
If that past year has taught us anything, it's the importance of cleaning frequently and effectively. With increased vaccines and safety measures in place across the country, many feel the relief of having Covid-19 go away forever. This isn't necessarily true, and unfortunately, there are tons more viruses to worry about, even just the common cold and flu. Nobody wants to get sick, especially on the road. That's why frequent hand-washing and sanitizing of your cab are key to staying healthy on the road and not bringing any viruses back to your loved ones.
Make sure to pack a cleaning kit with disinfectant wipes, paper towels, dashboard cleaner, air freshener, disposable gloves, hand sanitizer, all-purpose cleaner, and a handheld vacuum. These won't take up as much space as a regular vacuum and are just as effective. Learn more about How To Properly Sanitize Your Cab.
Emergency Kit
A properly stocked emergency kit should contain the essentials in case of inclement weather or a vehicle malfunction or breakdown. In addition to having extra food and bottled water, be sure to have first aid supplies, duct tape, tarp, de-icer, jumper cables, tire chains, road flares or cones, light-reflective clothing, and a set of warm clothing including socks and a jacket. We know it can sound old school, but it's also important to have a physical map or atlas in case service goes out or your electronics break. Similarly, we recommend writing down a few of your emergency contact information on a piece of paper and keep it with you at all times.
A fully stocked first aid kit should also be included in your emergency kit and should contain band-aids, adhesive tape, rubbing alcohol, bandages or gauze, instant cold packs, scissors, tweezers, and pain relievers like Advil.
Toolbox
While every truck driver should have an emergency kit like the above, they should also never hit the road without a quality toolbox. It's almost inevitable that at some point, a driver will have to make simple repairs or fixes in order to get back on the road or make it to the next truck stop. While serious issues will be rare, it's better to be prepared than to say "if only I'd packed a ___."
Your toolbox should be equipped with a screwdriver, zip ties, duct tape, pliers, brake cleaner, hammer, wrench set, tire pressure gauge, flashlight, spare batteries, pocket knife, jack, WD40, plug kit, and an extra light bulb or two. Remember that if an issue does arise you'll always have your trusty CB radio to keep you in contact with other drivers and emergency services.
Power Converter
Now that your cab is clean, safe, and stocked, let's consider some of the must have items for truck drivers that will benefit your overall well being on the road. Having a comfortable and amenity-filled cab will do alot to keep you healthy and happy on long haul trips. One of these must-haves is a simple power converter. With this handy gadget you'll be able to use your engine to power small home appliances like a mini-fridge, crockpot, toaster oven, electric blanket, or coffee maker.
It might seem small but these little devices can make your journey much more comfortable while opening up many more possibilities for eating while on the road. For instance, many drivers love having a slow cooker in their cab. In the morning you can throw some veggies and meat into a slow cooker and a few hours later enjoy a home cooked dinner.
Healthy Snacks
Not only is it expensive to be constantly eating out and buying gas station snacks, but it's terrible for your overall health. Make sure to pack some healthy snacks, and vitamins so you're not always relying on fast food. Some healthy snacks that don't require refrigeration are: nuts & seeds like almonds, walnuts, sunflower seeds, peanut butter, bread, crackers and whole grains, apples, bananas, protein bars, and jerky.
While your trusty power converter however, you'll be able to purchase a cooler or compact refrigerator in order to keep some food, drinks, and meals cold. This will prove indispensable on the road and help you from constantly relying on fast food.
Other Must Have Items To Pack For A Long Haul Trip
While the above items for truck drivers are the most essential to pack, there are many other important things to remember to bring along with you on your next route.
Personal Items: These are the things you'd bring on any regular trip like medication, phone chargers, personal hygiene items like deodorant and a toothbrush, and clothing. It's good to have a mix of comfortable driving clothing and some off-duty clothes. Always pack a jacket no matter the time of year as altitudes and air-conditioning can make things chilly. And don't forget some sunglasses! Polarized, UV protectors, or transition lenses are key.
Safety Apparel: If you're personally offloading, unloading, or driving a refer it's important to wear steel toed boots, hard hat, coveralls, and safety glasses or goggles. A good pair of gloves are also essential. We love leather cowboy gloves for their comfort and durability and tend to be much less restrictive than synthetic gloves.
Entertainment: Every trucker gets bored and every trucker needs a way to unwind after a long day. It can be tempting to just rely on a cell phone but services can be spotty and data isn't cheap. You can purchase a mobile wifi hotspot to connect multiple devices and even install a small TV in your cab. It's also recommended to take a break from screens and pack some good old fashioned books, crossword puzzles, or drawing supplies.
Drive With Pride
At Pride Transport, we don't just hire truck drivers, we help train them and work on developing lifelong skills. We give you the tools you need to be the safest driver possible but we'll also give you a clear picture of what life on the road is like. Not only do we offer evaluations and full training programs, but we pay you to get the training you need to succeed. With our stellar reputation, high-level job placement, knowledgeable training programs, and dedicated support, get ready to make a real difference with Pride.
Visit Pride at The 32nd Annual Great Salt Lake Kidney Kamp Truck Show
August 09 2021
Visit Pride Transport at The 32nd Annual Great Salt Lake Kidney Kamp Truck Show
The Great Salt Lake Truck Show is an annual charity truck show held each year at the Electric Park at Thanksgiving Point in Lehi, Utah. With an overall goal of promoting a positive image of the trucking industry, the truck show also seeks to raise funds for the National Kidney Foundation of Utah and Idaho. Truck drivers, vendors, and sponsors come from all over the country to help support this two-day event benefiting Kidney Kamp for Kids. Although last year's event was held virtually due to the pandemic, the show makes a full return this year with a live, in-person affair.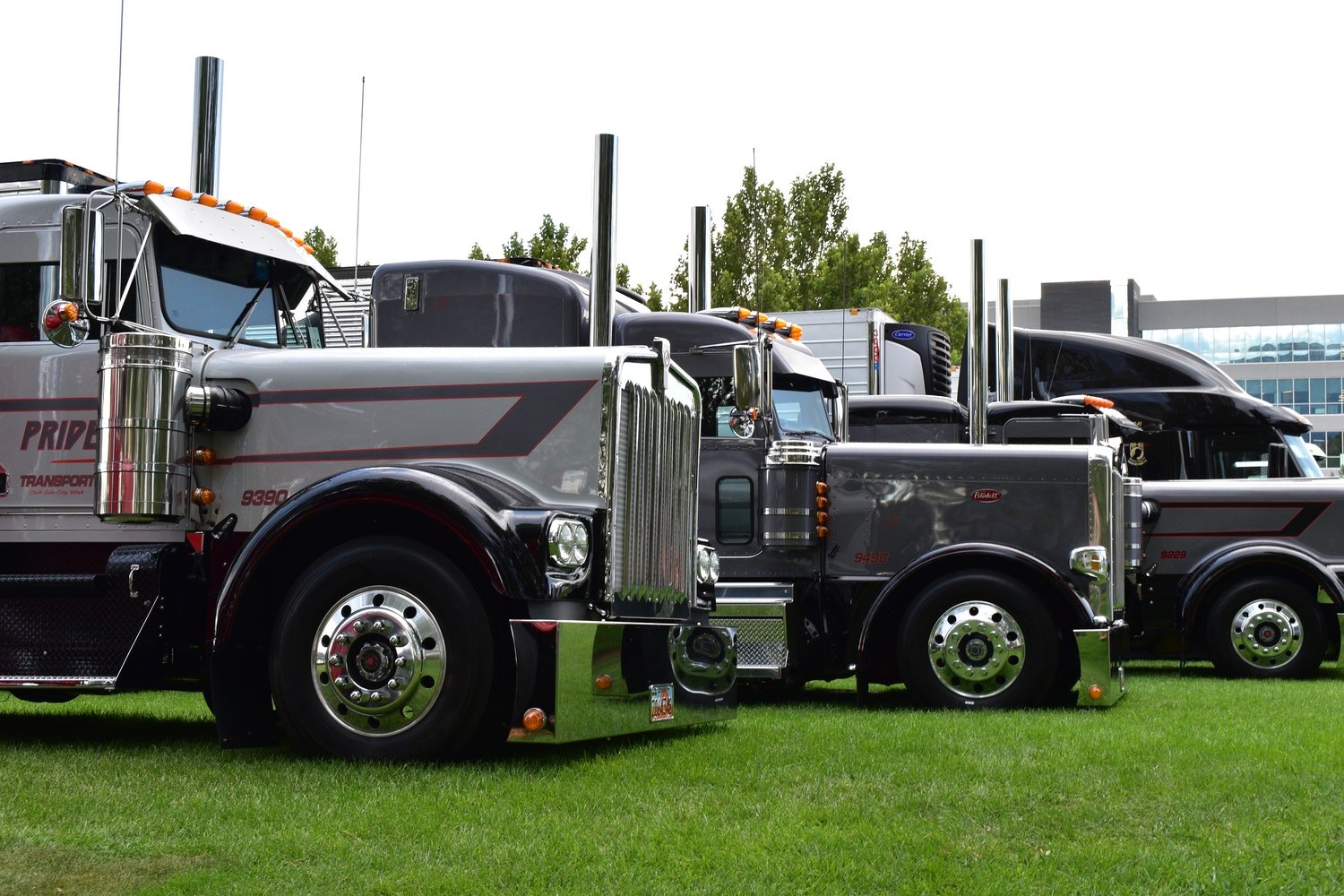 Pride Transport show trucks lined up on grass at The Great Salt Lake Truck Show
Family connection Leads to Annual Event
While simply attending this free, family-friendly event as a member of the local community is a fun way to spend your weekend, for the Pride family, the history of the event hits close to home.
Over 30 years ago, Pride founder Jeff England and Pride employee Leonard discovered that they had more in common than just a love for the truck driving lifestyle. Leonard's son, David Michael, suffered from a kidney disease that eventually took his life. Jeff was also familiar with the devastating effects of kidney disease as his brother, Rod, had lost his life to it, as well.

Kidney disease is often referred to as the silent killer and affects about 30 million Americans each year. Anyone can get kidney disease at any age, but those with an increased risk for kidney disease may have a family history of kidney failure, high blood pressure, or diabetes.

Unfortunately, not many people understand the importance of your kidneys. Not only do they help remove waste products and extra fluid from your body, but they also keep your bones healthy, filter your blood, make red blood cells, and maintain a proper balance of salt and other nutrients in your body.

Kidneys are incredibly important organs that work constantly to keep your body healthy. When your kidneys stop working, you become dependent upon treatment to perform their role. If your kidneys fail, you're at a much higher risk for other health complications such as diabetes, high blood pressure, heart attacks, and strokes.

Because of this harsh reality, Leonard and Jeff wanted to find a way to continue raising awareness for this deadly disease. Together, they started the Great Salt Lake Truck Show and partnered with the Kidney Foundation of Utah & Idaho to sponsor Kidney Kamp.

This annual event is more than just a way to showcase trucks; it's a place where the community can come together to learn more about kidney disease, how it affects the daily lives of millions, and raise money for the Kidney Foundation.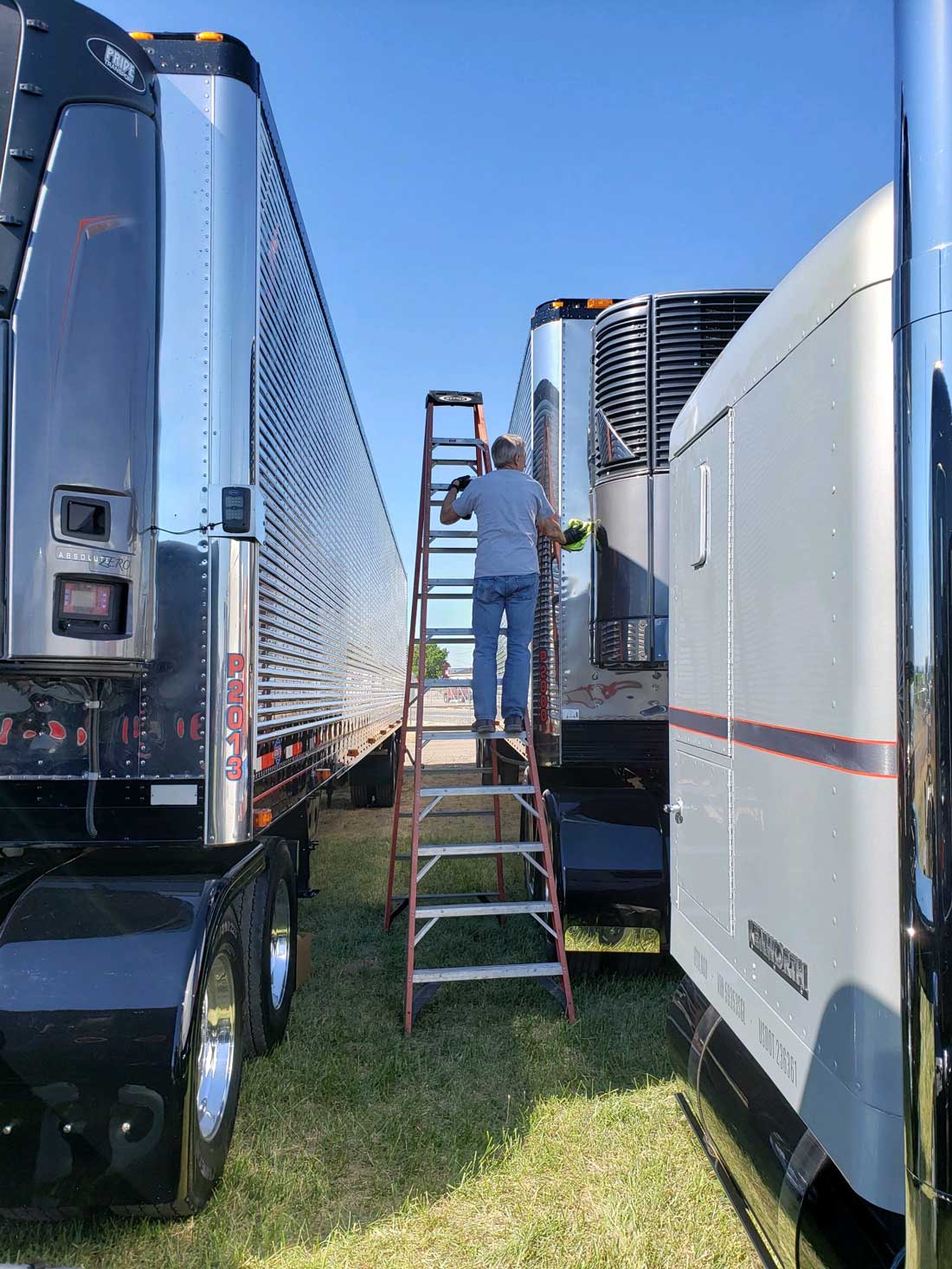 Jeff England polishing aluminum semi truck reefer trailers
Making an Impact With Kidney Kamp

Jeff, Leonard, and the rest of the Pride family know that the amount of work that goes into setting up this event is only a small fraction compared to the time that kidney patients spend in the hospitals away from their friends and families. Knowing this, Pride designs the event to create a positive impact on the lives of those in attendance who suffer from kidney disease.

As tradition goes, the annual Great Salt Lake Truck Show and the National Kidney Foundation of Utah & Idaho sponsors Kidney Kamp, a nonprofit organization that provides support (not to mention fun!) to children with kidney disease. Proceeds and donations from the event let more than 200 children with kidney failure or who are on dialysis or awaiting a transplant attend a magnificent camping experience in the mountains.

At Kidney Kamp, patients can leave behind thoughts of the hospitals and enjoy recreational activities such as hiking, swimming, fishing, basketball, miniature golf, racquetball, shuffleboard. Camp attendees can even enjoy arts and crafts. Motivational speakers inspire children and families with stories about overcoming adversity and how to deal with life's challenges.

Kidney Kamp helps build children and families build self-esteem, hope, and create life-long friendships while enjoying the great outdoors. Attendees leave the camp feeling transformed and with greater confidence to cope with the challenges of daily life with kidney disease.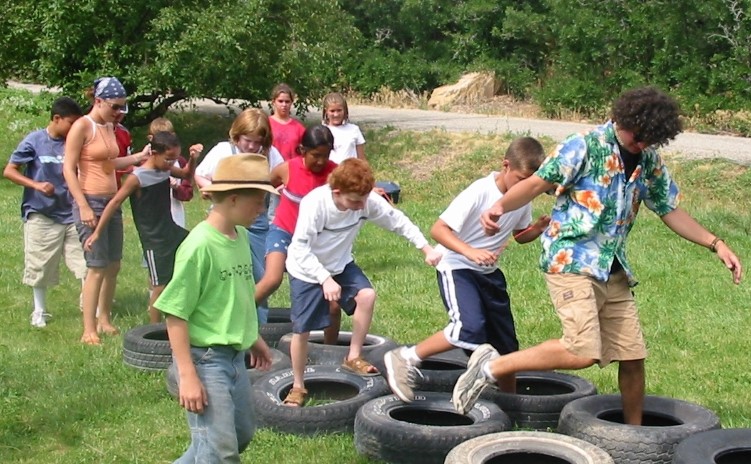 kids running through car tires
2021 Great Salt Lake Truck Show Event Details

The 32nd Annual Great Salt Lake Kidney Kamp Truck Show will be held the weekend of August 13th & 14th, 2021 at Electric Park at Thanksgiving Point in Lehi, Utah.

This free, family friendly event includes a car show, entertainment, food, trophies, and prizes. The truck show features over 100 big rigs and 40 antique cars, making it one of the most popular truck shows in the western United States. Trucks from around the United States attend the show to compete in a variety of categories including Best in Show and People's Choice Award.
2021 Great Salt Lake Truck Show schedule

Proceeds from the annual event will benefit the annual Truck Show Family Kidney Kamp for dialysis and transplant patients and their families. To date, the Great Salt Lake Truck Show has raised over a million dollars to support the Truck Show Family Kidney Kamp.
For more information about The Great Salt Lake Truck Show visit: https://www.saltlaketruckshow.com/

If you're unable to attend but would still like to donate to the cause, donate here.

Mark your calendars, bring your friends, family, have fun, and help us raise money for a great cause. While you're there, stop by the Pride Transport booth to say hi and check out the Pride trucks that will be on display. Talk to us, ask questions, and see if being a truck driver might be the right lifestyle for you.

Drive with the best, Drive with Pride.
Team Truck Driving, Is it Right for You?
August 04 2021
Team Truck Driving, Is it Right for You?
In the world of truck driving, we're accustomed to seeing the lone driver, the solo man or woman behind the wheel, hauling goods across the country, staying connected by CB radio, and maybe penning a great "I'm alone, but I've got my love in my heart," country song.
Truth be told, with restrictions on driving while talking on the phone or even the radio, solo driving can be rather lonely. It takes a certain kind of person to ride the highways alone and get the job done. Because of that, Pride goes out of its way to make life as easy and manageable as possible for its drivers. Pride puts drivers first, and that makes being alone on the road easier, knowing you have people that genuinely care about you, respect you, and always have your back. So, in some way, when you drive with Pride, you're never really driving completely alone.
Having someone back in the office watching out for you is excellent; however, it doesn't change the fact that if you're driving solo, you're alone in the cab. Again, for some, that's just one of the perks of an already great job. For others, that may be daunting.
If you've always wanted to experience life on the open road, feel the power of handling an eighteen-wheeler, be a part of an industry that keeps this country moving and alive, but you're not good with being alone for long periods, there is an answer for you … Team driving.
Team Truck Driving, The Basics
It's pretty straightforward; team driving means you share the driving with another driver. This means you're in the cab together, you split the driving time, and you split the pay.
This situation can be great for several reasons. The first one is you get to be on the road, drive a truck, and not do it alone. So, for those looking to be a part of this life but do not relish the time alone, this could be your answer.
Team Driving Pros
Apart from not going it alone, there are other benefits to being part of a driving team. Here are a few to think about;
When you're in a team, you cover more miles, and more miles translate to more pay.
Team drivers switch off, so there's less time needed for breaks, and there is a quicker turnaround time.
Team drivers are in demand. Some companies will pay for your CDL training if you agree to drive as part of a team when you graduate. They do this because, for big truck companies and owner-operator companies, team drivers mean more money.
Companies will often offer team drivers other incentives. These may include; sign-on bonuses, a higher pay-per-mile rate, a higher mileage incentive, and even priority dispatch.
Pay
One of the reasons to be a part of a driving team is for the pay. Team drivers make more per mile so, that's a good incentive.
With many companies, if you exceed 5000 per week, your pay-per-mile increases. And, when you're sharing the driving, it's not unheard of to exceed 5000 miles.
So, the increased pay is excellent; however, you have to keep in mind that you split that with your driving partner, whatever the pay is. So, be sure to ask specifically what the individual and team pay looks like. Even though all pay is generally split among a team, it still means drivers make $200-$300 per month more than solo drivers.
Drive With Your Spouse
Being part of a driving team can be precarious if you're not in tune with your partner. One way to avoid this is to drive with your spouse. There are many husband and wife team drivers on the road, and they say it's excellent.
If you're married and your relationship is good, then this makes sense. As a couple team drivers, all your income stays in the household; you know each other well and, if your marriage is good at home and you've been together for a while, that goodness will undoubtedly translate to the road. And, who would you rather trust with your life while you're sleeping in the bunk, your spouse, or a total stranger?
Driving couples warn that if the marriage is having problems or there's animosity between the two, being on the road in a tight cab will exacerbate the problems, not make them go away. So, don't think that driving with your spouse will be like couples therapy, and you'll be able to work your problems out on the road; that's not likely to happen.
If your marriage is strong, then this may be what you're looking for. It certainly is a change from one being away for weeks or even months at a time while the other waits at home. Being on the road together gives you more quality time, a chance for shared adventures and memories to make.
What if You Have No Partner?
Another hurdle that may keep you from jumping into the incredible career of truck driving is that you have no partner. That can be a daunting prospect. If you have a spouse, then it's easy but, if you're alone but not looking to spend time on the road alone, then you may worry. But, don't, you can still be a part of a driving team.
If you drive with Pride, they will do everything they can to help you find a comfortable, compatible driver to work with. Pride loves driving teams; however, no one at Pride will ever be forced to drive in a team if they don't want to.
Apart from that, there are sites on the web that can help you out when looking for a driver to team with. There are numerous online forums and publications devoted to CDL drivers where you can put out an ad looking for a co-driver. You can also use other ad-posting sites, like Craigslist and Indeed. Be careful because there could be some confusion; posting for a driving partner or searching for a partner can get you directed to truck driver dating sites. Be sure you check and post where you mean to post.
When you are posting, be specific about who you feel you're going to be compatible with. Add your gender, smoking or non-smoking, and if someone responds, have open communication with them and decide if they'd be right for you to team with.
If you go this route and post online, be careful not to give personal information, just basics that can lead to a conversation. If you decide to meet someone and talk, do it in the daylight, in a populated place, and ring someone you trust along with you for safety.
Some drivers have found a partner in the cab and a partner for life on truck driver dating sites, which may be a viable place to search. Again, be careful and know what you're getting yourself into before you embark on a month together on the can of a truck.
With the right partner, team driving is a lucrative and fun way to go. Do your due diligence on your own, or trust a company like Pride to help you find the perfect driving partner.
CONS: Not All Roses and Chewing Gum
There are numerous good reasons to be part of a driving team, as we've pointed out; however, you have to be realistic going into the situation. Even the best of relationships are bound to hit rocky moments. Humans are mercurial, and sometimes one of you may have an off day, or an argument may explode over seemingly nothing at all. So, when you do decide on being part of a driving team, and you're not driving with your spouse, you may want to think about how to make the partnership work.
Small Space
Unlike having a roommate with whom you may get in an argument, you cannot leave the apartment, take a walk and cool down a bit. You may want to, but at 65 mph, your walk is going to be more of a painful roll.
Being part of a driving team and occupying the cab of a truck for long periods means you need to think beyond yourself. When you're a solo driver, how you keep the cab, the bunk, and the radio are your own choice; however, that changes when you're sharing the driving and space.
Thoughtful
Thoughtful is an excellent word to always keep in mind of you're team driving. The word means: showing consideration for the needs of other people. This doesn't have to mean little gifts or whatnot; it just means that you recognize that you're not alone in this confined space, so before you do or say something, you pause and think of the other person. You give the situation some thought.
Be Personally Aware
As part of a team, you're now thinking beyond yourself and about your partner. Small things can quickly get out of hand in a confined space. You'll have to make adjustments. You cannot keep the cab or the bunk area looking like a scene out of a guidebook from Slobovia. Be neat, be respectful, keep things in their place and try to leave the area clean and tidy for your partner. You may have a casual stance towards tidiness when you're at home, but when you're sharing a cab, the neater you keep things, the less stress there is on both parties.
Be aware of our personal hygiene. We all know that being in a confined space for long hours, things can get a little gamey; that's to be expected. However, don't start the trip having not showered or brushed your teeth in your off time. You may bask in the glory of your own stench but, that may not be as appealing to your driving partner as it is to you. Be thoughtful.
Talk Often
This doesn't mean you have to keep pointless chatter going while you're driving; this means keep the lines of communication open. If there is a problem, don't assume it will go away; address it, get it out in the open and deal with it immediately. We all have experienced an argument with a friend or partner where things in the past are brought up in the present. This makes the argument feel longer than it has to be. Stay on top of things. If something is bothering you, find a nice, even way to express the problem and offer solutions to make it better.
Listen More
Listening is more complicated than it seems but, it is often the answer to correcting problems. When you're listening to your driving partner and they are expressing dissatisfaction with something, really listen to them. Give them all your attention and be open to what they are saying.
Don't listen with the intent that you're going to defend yourself or win an argument. Listen to hear and make the situation better for you both. Don't listen simply for the moment where you get to shove your two cents in; really be present and listen.
Understand that your partner wants things to work as much as you do so, for them to bring up a problem takes a lot of courage, understand that, respect that, and listen.
Compromise
Long-term relationships, partnerships, businesses all survive because they embrace compromise. A willingness to compromise is going to keep your partnership healthy and lasting a long time. Once it gets over the initial awkwardness, a long-lasting team driving situation can be a very lucrative endeavor.
One of the central tenets of compromise is understanding that it's not about winning and losing; it's about an even flow of give and take. If you see compromise as a losing proposition, then you're never going to make it work.
Examples, what you like to listen to on the radio. Maybe you want country music, and your partner loves listening to NPR. Talk about it, figure out a schedule, find a compromise that works and go from there. Again compromise is going to mean you have to be thoughtful. If you agree to a compromise, do it because it works and it makes the situation better. If you look at compromise as I'll give you this but, I better get something in return, you've set up a situation that isn't based on valid give and take, sharing, and trust; you're looking at a problem that can quickly escalate into one-upmanship.
If you're talking, listening, and finding compromise together, the chances that you'll be able to handle other problems that arise are far greater than if you don't.
Three Questions
You should ask yourself three questions before you delve into a conversation with your driving partner. These should not be confused with the story Three Questions by Leo Tolstoy. These are three questions you should ask yourself, especially when emotions are running high before you speak.
Does this need to be said?

Does this need to be said right now?

Does this need to be said by me?
Taking the time to ask yourself these three questions can mean the difference between a calm drive and one fraught with an underlying tension that can eventually bubble to the surface and explode.
These are some simple guidelines that may help you decide if team driving is right for you and, if you do partner up, ideas on how to make that partnership last.
There's no need to worry; we have relationships all through our lives; some take more work than others, but, in the end, we usually find that figuring out how to make them work pays off in the end; the same goes for team driving.
Team driving is a great way to experience life on the road, being part of an industry that genuinely keeps the country moving and supplied and, it can be the answer to your reticence to being out all alone. Take your time, find the right partner, talk, and listen, and you should be able to make this highly lucrative partnership last a long time.