OTR, Regional & Local, Driving the Nation
April 15 2021
In 1975, country singer C.W. McCall had a massive crossover hit with his song "Convoy." The song hit the top of the country and pop charts and spawned a bunch of movies, TV shows, odes, and sales on citizens band or CB radios.
A lot was going on in McCall's famous song, good guys, the truckers, fighting bad guys, State Troopers, and a big show of camaraderie between the men and women who called the open road their home. But, there was more going on; there was political and social protest as well.
During the '70s, there was an oil crisis, lines at gas stations were long, and stations often ran out of gas. On top of that, the government put a 55 mph limit on highways. All of this made life for the truck driver pretty miserable. McCall's song turned from a novelty tune about truck drivers speaking in their CB code to an actual full-on political protest song.
Sales of CB radios shot up, and regular people started using them to connect, listen in and entertain each other. Sort of a precursor to social media. Along the way, the truck drivers' lifestyle became attractive to people and started them thinking about the romantic life waiting for them on the road in a truck.
What's the point of all this? We'll tell you. Some may be mistaken when they think about truck drivers, imagining that all drivers haul radioactive fluids or livestock across the country. Some do, some don't. There are three types of truck driver jobs; only one will get in the world of the song Convoy.
Here are the three significant types of trucking routes drivers may encounter and what makes them different.
OTR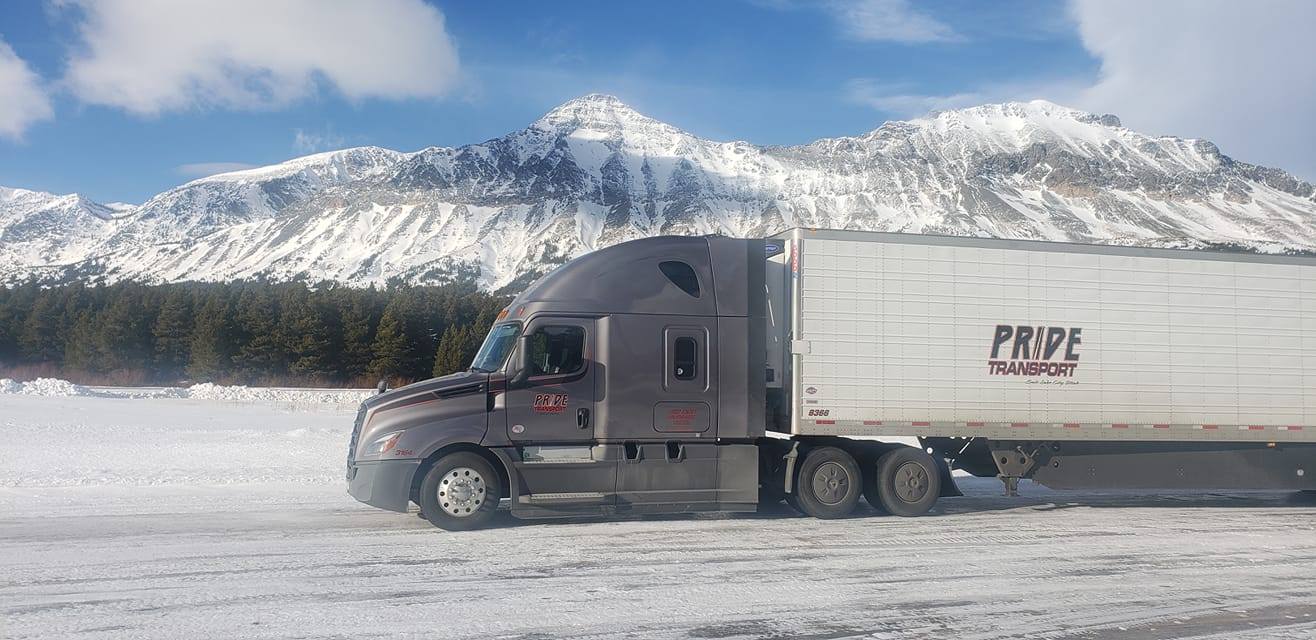 When the song begins, we hear The Rubber Duck calling his fellow drivers on the CB. In the movie version, it's actor Kris Kristofferson calling out to his cohorts. The Duck is heading to New Jersey, driving across the country. In this scenario, The Duck is what is known as an OTR driver -Over The Road.
OTR drivers haul freight over long distances, spending up to three to four weeks on the road. They are usually on routes that cover all of the United States and into Canada. It is that classic, romantic version of the American trucker. Living on the road, skirting the grasp of the cops, and just trying to make an honest living.
OTR drivers carry all types of items from heavy freight, machinery, construction materials to lumber and even livestock.
OTR Drivers also have to contend with long periods on the road, which means they spend a lot of time away from their homes and families. However, once the trip is over, OTR drivers often enjoy extended periods off since they have worked for several weeks in a row.
OTR drivers log a lot of miles. This is a plus if you're a driver looking to see more of the country,nyou have nothing tying you down to any one place, and you like spending time on long drives.This arrangement appeals to those that like the nomadic lifestyle, the roamers and free-spirited types. The extended downtime post-haul is appealing to a lot of people who are seeking this kind of lifestyle.
OTR driving is challenging, with extended hours alone in the truck and lots of miles to cover. If you are a family person, you're away from them for long periods and, usually, just when you're back and settled into a rhythm of life, you're back on the road for another month or two. To combat this however, many bring along partners, spouses, kids or their dog, to keep them company. But there are those that definitely enjoy being alone.
OTR truck drivers are the backbone of the supply chain in this nation, keeping the country moving. Without them, we'd be lost.
Regional Truck Drivers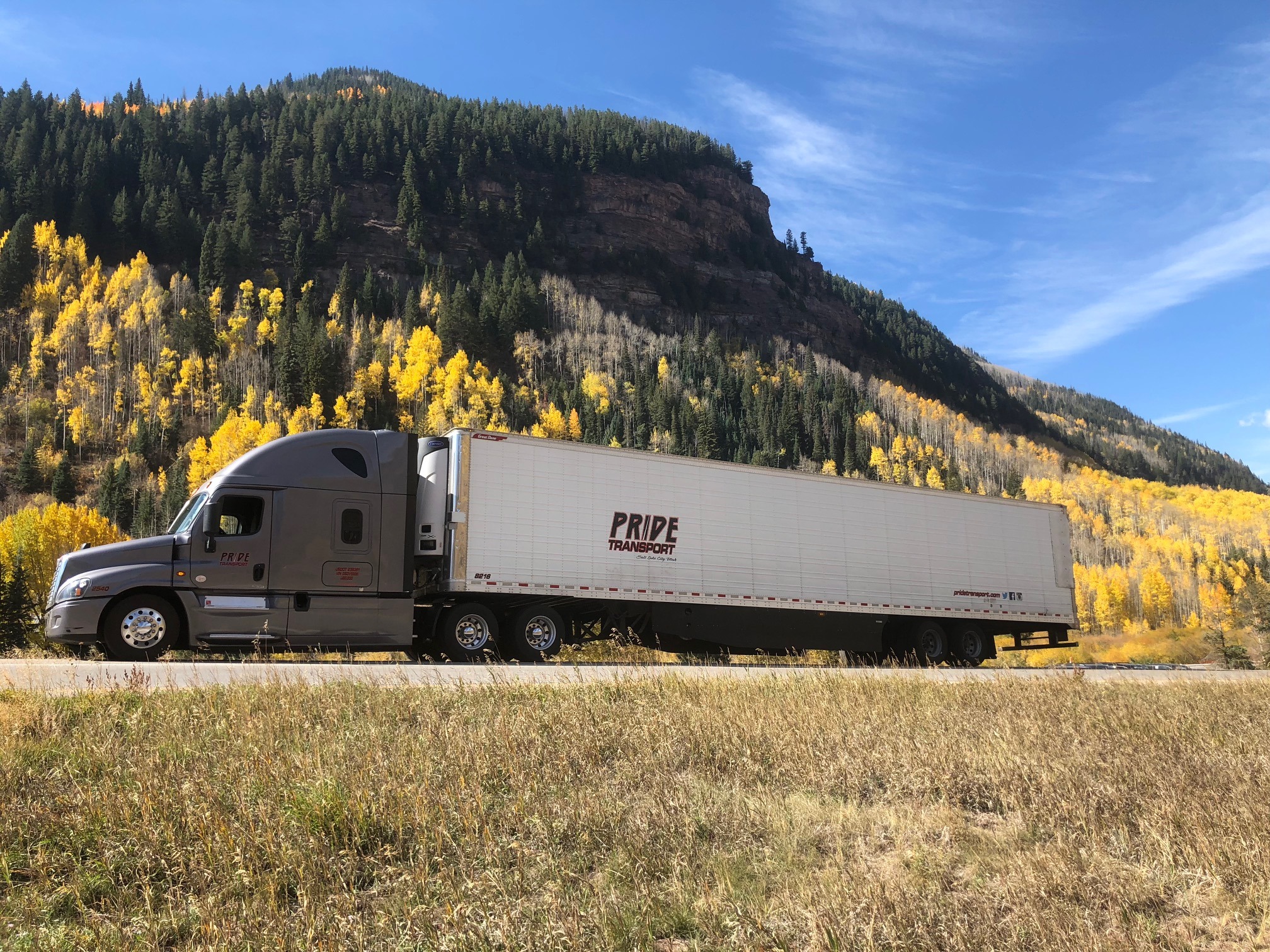 Regional drivers are those who work in a specific part of the country, known as a region. This might mean the Southwest region, which encompasses Arizona, New Mexico, Texas, and Oklahoma. The Northeast region contains Maine, New Hampshire, Vermont, Massachusetts, Rhode Island, Connecticut, New York, New Jersey, and Pennsylvania.
Drivers who do regional routes most often drive for predetermined distances within a certain number of hours.
This type of trucking job has a little of both, the long-haul-see-the-country experience, as well as time home with family and friends, providing a better work/life balance.
So, the main difference here is although regional drivers cover a lot of ground, they are not on the road for weeks at a time, and they remain within a predetermined region of the country. OTR drivers cover the country and into the neighborhood to the north, and they are out for long stretches.
What they have in common is that they too keep this country supplied and operational, and, without them, life would be pretty grim.
Local Truck Drivers
Local drivers, also known as interstate drivers, stay on a particular route within a town or city or any predetermined area, generally within a state's boundaries.
The income potential for local drivers can sometimes be lower than OTR and regional drivers; however, the trade-off is local drivers usually get to go home to their families every night or, at the very least, several nights per week.
Local drivers usually operate box trucks or vehicles of similar size instead of large tractor-trailers. Local truck driver responsibilities include loading and unloading cargo, making deliveries, and tracking and documenting their mileage and inventory.
Local drivers are "real" truckers, and just because they don't haul across the country, it doesn't mean they are not as vital to the country's continued success. They are a critical component to the "final mile" supply chain. A local driver must have a CDL, driver training, and know all the rules that OTR and regional drivers need to know. In fact, many local drivers take interstate (leaving state boundaries) loads on occasion, to get their fill of being on the open road.
A Bonus Track
The Rubber Duck may not have mentioned them in the song Convoy, but another class of truck drivers is worth mentioning. And those are the vocational drivers.
Vocational Trucking
This refers to drivers who take care of specific jobs and tasks. This includes those who drive dump-trucks, side dumps, garbage trucks, concrete trucks, rail trucks, and the list goes on.
These types of rigs are usually found on construction sites, oil fields, and landfills, to name a few.
Vocational drivers make a little more money because they're required to be present for long days in harsh working conditions.
There is no worry about loading or unloading for vocational truckers as most loads are bulk; trucks are loaded by other machinery, and there are no docks for loading and unloading. Their drives are usually short and are often city routes moving between load and unload.
Vocational drivers spend more time with their families and usually have weekends free.
It cannot be stressed enough that professional truck drivers are vital to the nation's economy and the well-being of all the people living here. Without truck drivers, the country would collapse, and that is not an exaggeration.
C.W. McCall's song got truck drivers more notice. It's funny when you realize C.W. McCall isn't a real person, he is the creation of advertising man, William Fries and the song Convoy originally started as an ad for loaf bread. Despite this interesting origin story, McCall's song was a hit, and it opened the way for truck drivers to get more respect and more understanding from the general population.
The life of a truck driver is a little bit romantic, it's exciting, and when you consider all that truck drivers do for the nation, it's noble work as well. It's also a great way to make a living. If you're interested in trying this lifestyle, why not try it with one of the best companies in the industry. Talk to the folks at Pride and see what life on the road can do for you.
The significant difference between these three is the time on the road and the distances covered. What they have in common is that all three versions of trucking are vital to this country. 70% of goods in this nation are moved by trucks. There would be serious trouble if those drivers stopped working. This includes OTR, regional and local drivers; they are all necessary for keeping the country moving and supplied.
The Complete Evolution of The Pride Truck
April 11 2021
Founded and run by a family of drivers, Pride Transport has been on the road for close to 40 years. In that time we've seen trucking grow, change, and turn into the massive industry it is today. From federal boosts to new technology feats, the trucking industry has certainly seen some major shifts, and possibly none bigger than the trucks themselves.
From the small motor-wagons of the late 1800's to the sleek technological sleepers of today, let's take a look back at the complete evolution of the trucks we spend so much time in, and how Pride Transport has not only kept up, but led these innovations.
In The Beginning
It depends how far back you want to go. Throughout all of human history there's been a rich industry of people delivering goods and services. From horseback to donkey carts, the concept of truck driving is arguably one of the oldest professions.
The truck as we know it was invented around the same time as cars, though the evolution of the semi-truck goes back to 1896 when Gottlieb Daimler created "vehicle No. 42." This was the first use of a motorized truck until Alexander Winton invented the 18 wheeler.
By 1900 Mack became the first company to use an automatic starter, thankfully making the hand crank obsolete. It took until 1953 for trucks to have an overhead sleeper, introduced by Freightliner.
This dramatically changed the concept of long-haul trucking, cutting down delivery time and expanding the limits of the industry. Since then the advancement of technology has enabled safer and faster trucking and helped find environmentally-friendly ways to improve the trucking industry.
The History of Pride Transport
To better understand the evolution of our fleet, let's take a look at the history of the company itself and how we've grown into the respected leader in the industry we are today.
1979: Pride Transport founded by Jeff England
1998: Pride fleet reaches 100 trucks
2011: Pride is named one of the 20 "Best Fleets to Drive For," and recognized for its environmentally green fleet
2012: Jay England becomes Pride CEO
2016: Pride fleet reaches 500 trucks

2020: Pride continues to innovate and grow
The Evolution of The Pride Truck Fleet
From leasing a few used trucks to owning a fleet of over 500, Pride Transport has seen quite the evolution. We've always employed the latest trucks with comfortable amenities and essential safety equipment to ensure our drivers are happy and safe. Just as we've grown as a company, so too has our fleet of trucks. Let's take a look back at where it all started.
1979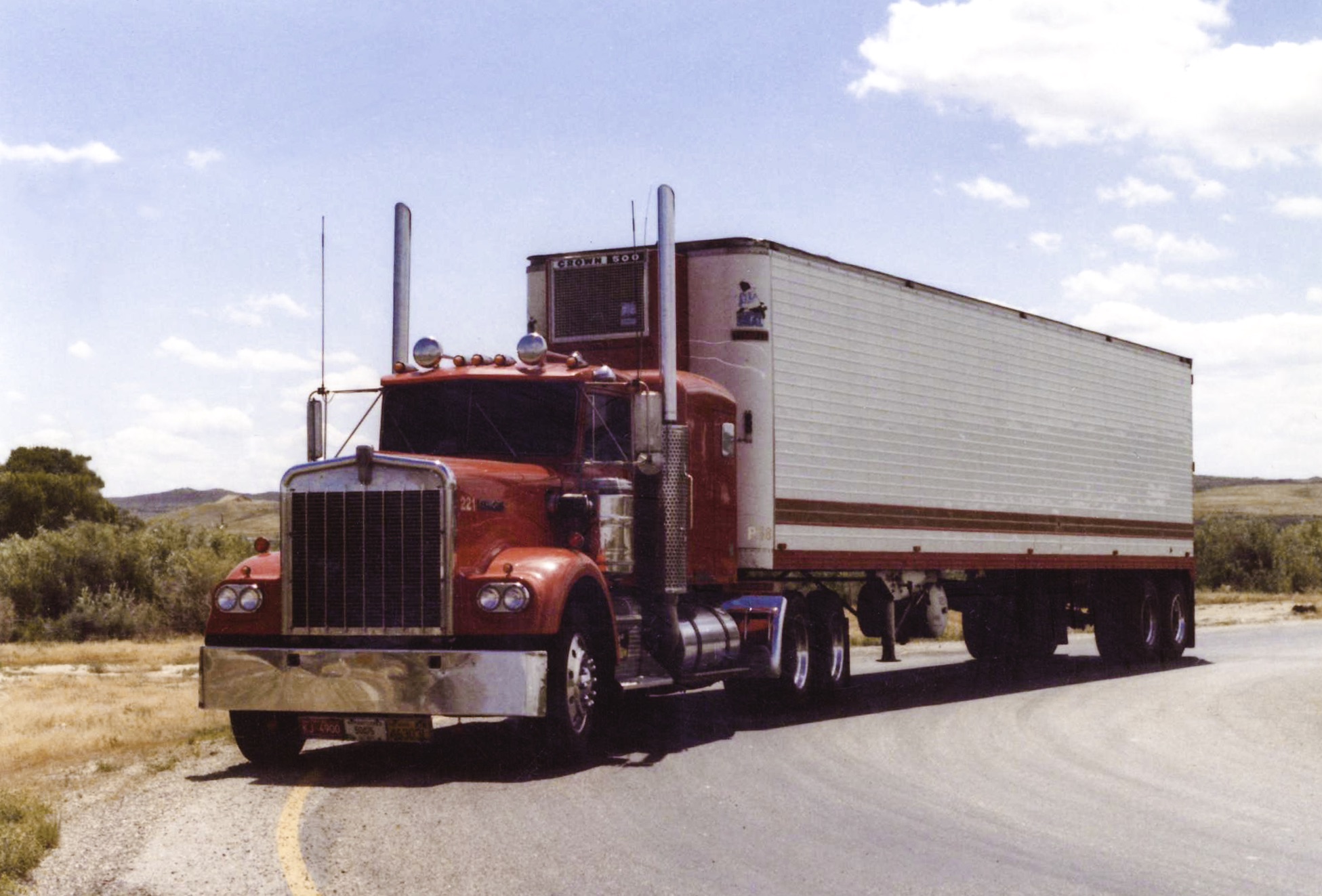 It all started with a Kenworth. Jeff England leased his first few trucks though CR England, though when he founded Pride Transport he took these initial trucks with him. This bright red 13-speed truck with manual transmission had all the comforts you see today from air conditioning to a 60 inch sleeper.
1982
This 400 horsepower green KenWorth featured a Cummins Inc. diesel motor and a shorter wheelbase. Sometimes jerky, this was never a dull moment driving these trucks.
1990s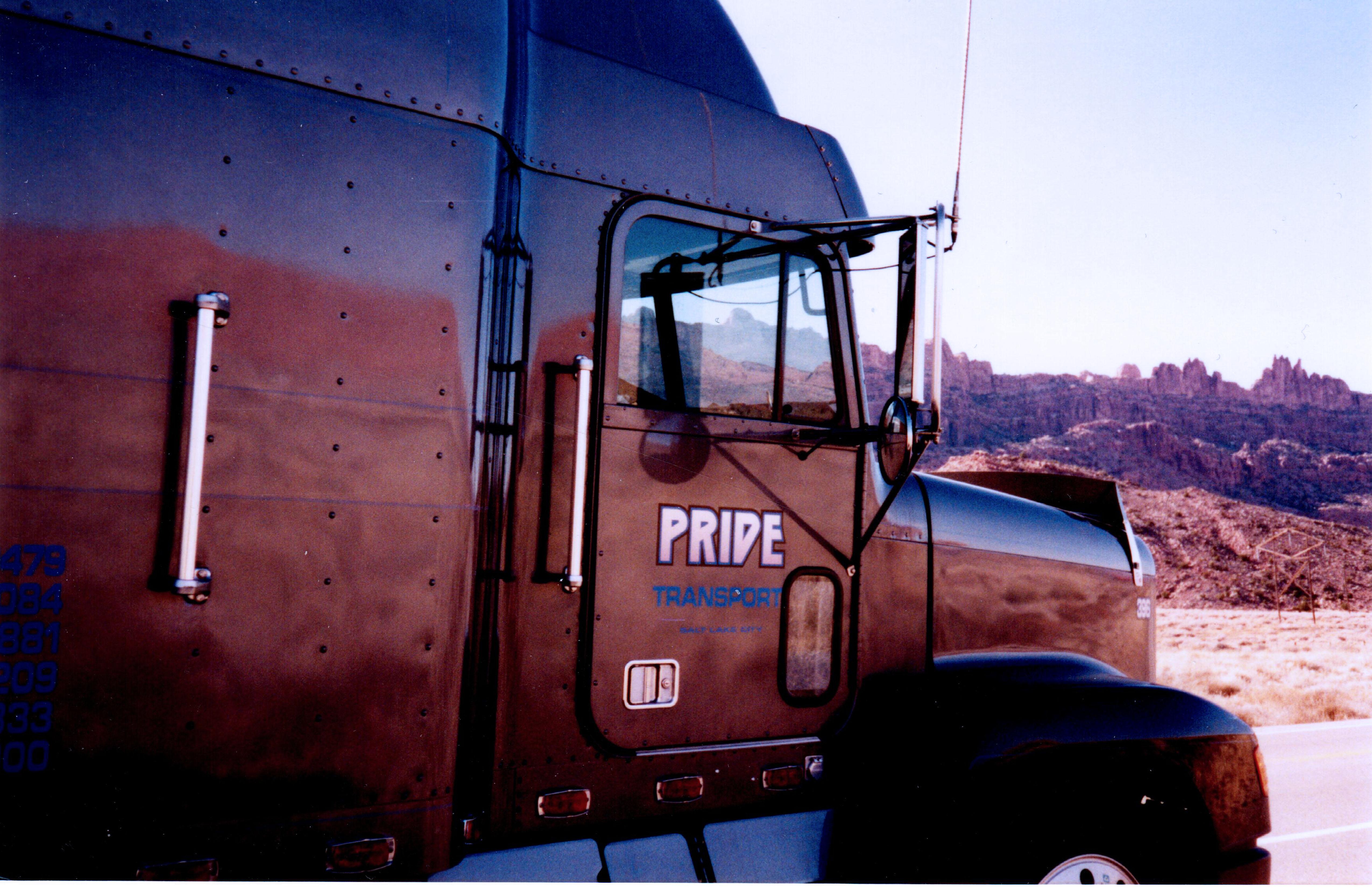 Pride's entire fleet was now all standard, 13-speed transmission. Over the decade Pride refreshed it's fleet with new Peterbilts, Volvo VN770s, and Freightliner Century Class tractors.
2002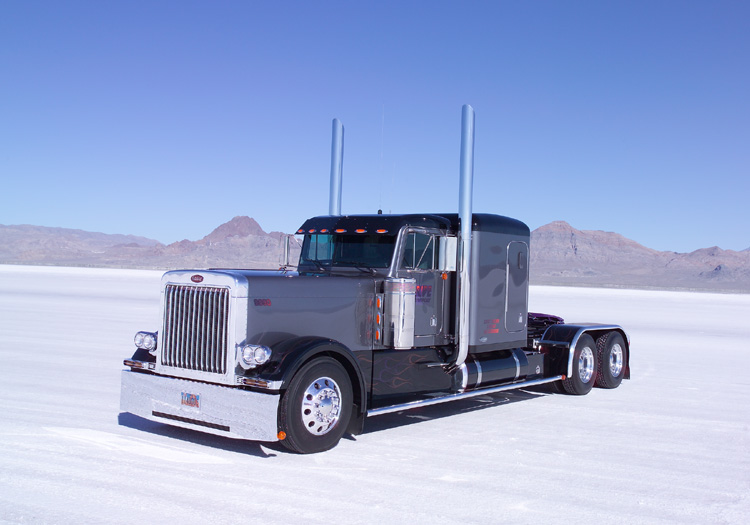 With a refreshed fleet Pride began looking to engineer their own trucks. Featured on the October 2003 cover of Ten Four Magazine, Pride showed off a flashy Peterbilt 379 with a Cummins Signature 600 engine, the first ever to be built.
Jeff built this truck, installing the engine and an Eaton high-torque 13-speed transmission, 280" wheelbase, and custom running boards. But this truck wasn't just for show, in fact it logged over 50,000 miles in eight months.
Pride's Current Trucks
Pride Transport runs the finest equipment on the road, running both automatic and manual transmission trucks with 90% of all trucks being automatic. With an average age of 23 months, all our trucks feature modern, luxurious amenities like satellite television, Sirius XM radio, refrigerator, bunk heater, optimized idle, 2000 watt inverter, and Sliding Fifth Wheel.
We take great pride in using the latest most reliable trucks, below are the three primary pieces of equipment we operate and some of their key features.
FREIGHTLINER CASCADIA NEXT GEN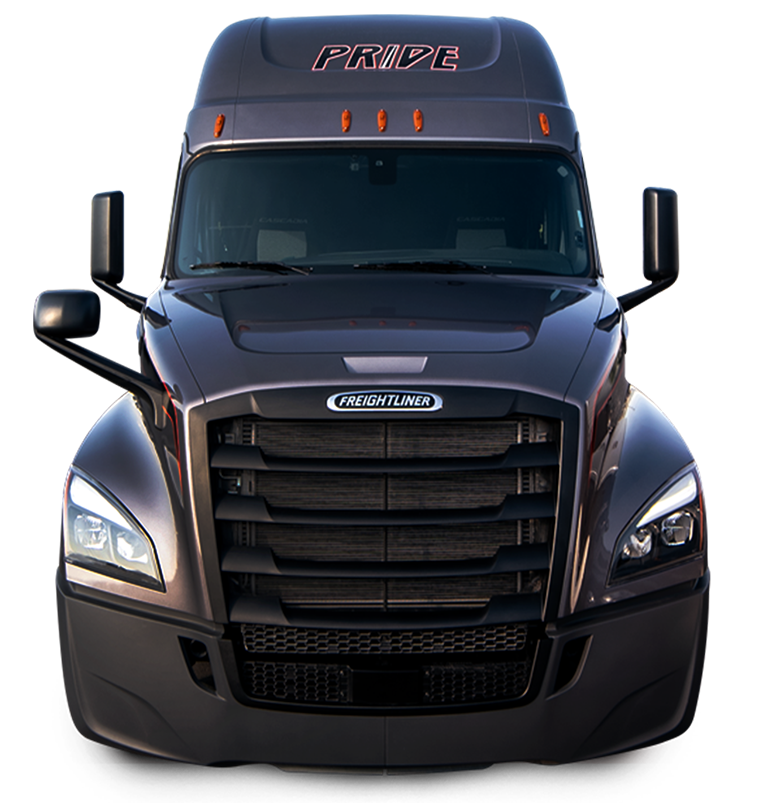 With a 72" raised roof, DD15 engine, LED headlights, triple-sealed doors, and 400-horsepower this new Cascadia is a best-in class leader. Sleek exterior design and advanced aerodynamics improves basic vehicle servicing, increasing uptime, and helps boost fuel efficiency. Truly one of the most advanced on-highway trucks ever offered.
FREIGHTLINER CASCADIA EVOLUTION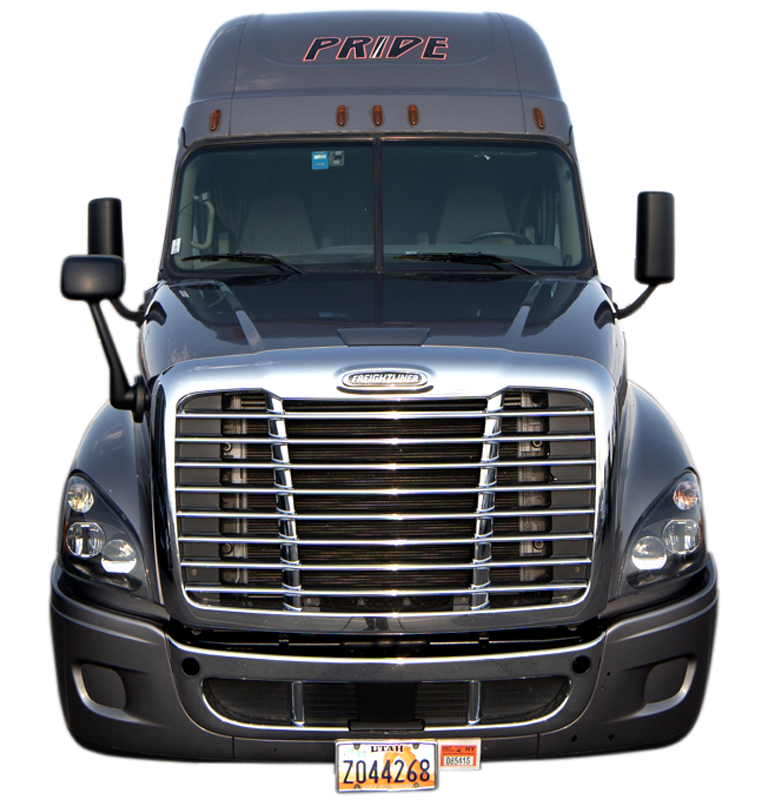 This truck sets the industry benchmark for long-haul applications that demand the highest level of fuel efficiency. The newly designed Detroit™ DD15® engine is engineered for enhanced performance and efficiency and it's advanced exterior design helps cut through the air faster. Inside provides enhanced driver comfort with better seat support and larger sleeping spaces.
PETERBILT 579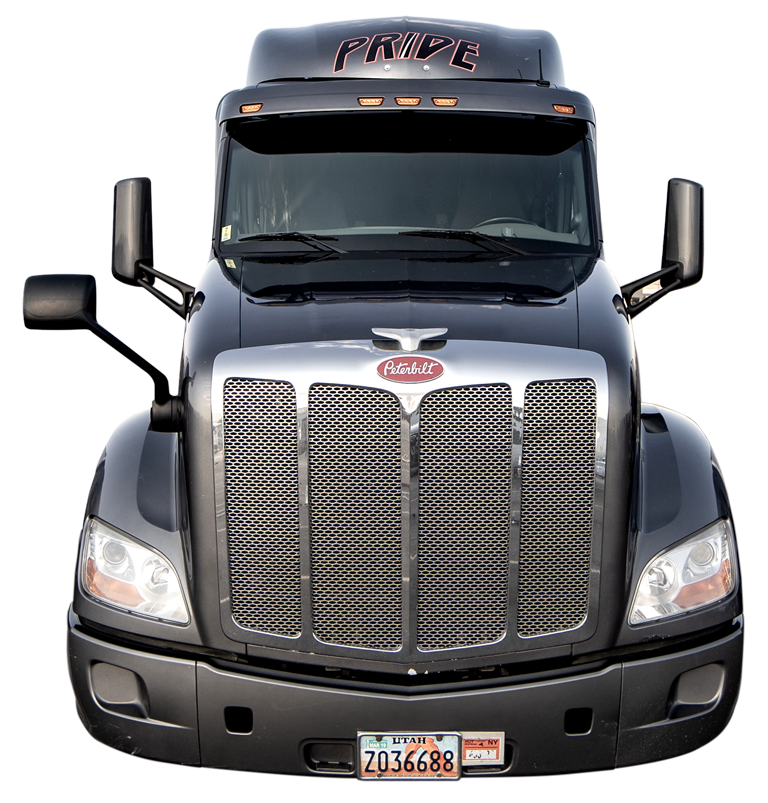 The increase in efficiency and the reduction in overall tractor weight are a testament to the focus on maximizing user experience. Featuring an 80" raised roof, 455-horsepower, Cummins engine, and transmission 13 speed manual and 10 speed auto this truck utilizes aerodynamics and durable materials for the highest quality fit and finish. The ergonomic cab and generously sized sleeper are designed for maximum productivity and comfort.
Both trucks and the trucking industry have come a long way since our humble start in 1979. We're always fond of our old trucks which, at the time, were state of the art. During the 1970's there wasn't nearly as much concentration on driver comfort. As the routes became longer and faster and truck driving became a much larger industry with growing career opportunities there is a much bigger emphasis on both comfort and safety.
Our modern fleet focuses on health and safety through ergonomic design, safer entrance and egress, quieter cabs, more comfortable seating, and increased automation. Who knows exactly where the next decade will take the trucking industry or the trucks themselves, but with a shift towards safer, eco-friendly, comfortable trucks, rest assured Pride will be at the forefront of truck innovation.
Truckers Against Trafficking: How You Can Make A Difference
March 16 2021
Contrary to popular belief, human trafficking is not some distant, third world problem. It's a global epidemic that impacts everyone, and it's happening all around us. Unfortunately, due to the nature of transporting traffic victims, truckers are much more likely to come across traffickers.
Traffickers are transient and take their victims where the need is. Our professional drivers are out there on the road, where many victims are. This puts a massive burden on already hard-working drivers. Truck drivers are quickly becoming the heroes on the forefront of rescuing victims and identifying human trafficking patterns and operations.
This is certainly a huge undertaking for drivers, but protecting the lives of innocent women and children is something the entire Pride family takes very seriously. Pride Transport is dedicated to training our staff and drivers to recognize trafficking victims and have a fundamental knowledge on the resources and methods needed to help.
We understand how overwhelming this can be, after all, it often comes down to just
one kind stranger noticing something isn't right and taking action. Sometimes it just takes being aware to make the biggest difference. With that in mind, we're outlining some of the ways you can help fight trafficking while out on the road.
The Reality of Human Trafficking
Every 30 seconds, someone becomes a victim of human trafficking or as it's known colloquically, the underground sex trade. But this isn't just someone. It's often a child. In fact, up to 300,000 Americans under the age of 18 are lured into the commercial sex trade every year. Most of the girls who are kidnapped and indoctrinated into the sex trafficking world are between 13-15 years old. This someone is an innocent kid with a worried family, and blank future.
Sex trafficking is modern day slavery. Point blank. Children are captured and forced into prostitution. They are raped, threatened, beaten, and usually forced into drug addiction. Often, in order to keep them psychologically trapped, the lives of their family are threatened.
The depressing reality is that for traffickers, children are much easier to control. They're vulnerable. They're still finding their way in the world and can easily fall prey to someone who treats them kindly or offers them a better situation. Victims of trafficking all have different forms of vulnerability.
They may come from abusive families, they may have suffered some form of psychological trauma, they may come from extreme poverty. Someone who doesn't have a strong social network of friends, homeless kids, undocumented kids, or other issues and circumstances they can exploit.
This is the exact type of vulnerabilities traffickers seek out. These aren't one-off instances, human trafficking is a savvy and smart organization. They know that most girls coming from these negative circumstances will respond best to a father figure, therefore a pimp or trafficker will make a victim call them Daddy. This works toward breaking down any idea of a family or father the victim has had before and replacing it with someone who claims to love them, care about them and who will give them all they need.
The Myth of Trafficking as Prostitution
One of the primary hurdles for human trafficking activists is to dispel the myth that children and young adults become prostitutes because they want to. No child wakes up thinking, yes, I'd like to be abused today. Beaten, scared, and alone.
While some women may choose prostitution as a profession, or temporary means of earning money, there is a giant difference between the exchange of sex for money, drugs or influence between two consenting adults (where consent can be given) and someone who is being forced into this role.
Human trafficking means there is third party control. It means that someone is making money on the backs of individuals- often children- who are having to perform dozens of sexual acts, all while being abused physically, sexually, and mentally.
The other hurdle activists must try to overcome is getting people to understand the cycle of abuse. As with any abusive relationship, slavery, or trafficking ring, the abuser keeps control of their victims by limiting, or completely restricting, their ability to socialize with others, speak to family members, have access to their own money, or have much awareness with the outside world. Similarly, keeping them addicted to drugs helps pad in an extra layer of dependency.
When people encounter young girls at rest stops selling their bodies, the idea that they chose this life blinds them to the reality of the situation. In reality, there is a pimp or other third party not far away, holding them hostage, forcing the child to go truck to truck selling themselves. The child is imprisoned into an abusive cycle and likely suffering from Stockholm Syndrome. Under these circumstances, escape is nearly impossible.
About TAT
Truckers Against Trafficking (TAT) is a non-profit organization that was founded in Oklahoma in 2009. The organization trains and equips truck drivers with the knowledge and tools to help prevent and stop human trafficking.
The primary goal of TAT is to educate, equip, empower, and mobilize members of the trucking industry to combat human trafficking. Many of the venues of choice for sex traffickers, places like hotels, motels, or bars, are also the places frequented most by truck drivers. This is why educated truck drivers are so invaluable, they go where most trafficking happens and they can become the eyes and ears of anti-trafficking campaigns.
What Can You Do To Help?
Let's face it, this article has been pretty depressing to read. Believe us, it was equally depressing to write. While fighting human trafficking may seem like an insurmountable task, there are concrete ways truck drivers can make a difference. Keep in mind that saving the life of even one child is a heroic task. Let's take a closer look at some of the ways you can help.
Understand The Problem
Never underestimate the power of being informed and educated. It will be nearly impossible to make any real world change unless you are knowledgeable about the issue at hand. Read up on the patterns and tactics of human trafficking. Read the stories of survivors. Take a virtual tour of the Freedom Drivers Project (FDP). Most importantly, challenge yourself and your world views as often as you can. If you ever find yourself thinking, "but why don't they just leave the situation?" try to check yourself. Evaluate why you think that way and try to put yourself in their shoes instead. Similarly, stop thinking about this issue as numbers and statistics but real children, no different than your own.
Be Observant
When you're on the road the most important thing you can do is be alert and observant about your surroundings. This is a good approach for safe driving already, but take this into consideration when you're out of your truck, at rest stops, hotels, fast food restaurants, or other similar locations.
Even if a young girl or woman doesn't seem in distress or propositioning you, try to remember the color/style of their clothes, hair, or other distinguishing features like tattoos or scars. Take notice if they're with someone and that person's appearance too. This might come in handy when you have information regarding potential missing persons.
In addition, you always want to keep an eye out for visible signs of abuse or human trafficking. While there can be many indicators, be on the lookout for:
A child selling commercial sex

An unaccompanied minor who looks fearful, lost, or out of place

A child dressed provocatively

A child with signs of physical abuse, such as burn marks, bruises, or cuts

Lights in vehicles flashing in parking lots

A child with poor or limited knowledge of English language

Indications of drug abuse

Victims who look in poor health, or dressed poorly (ex: summer clothes in cold weather)

Knocking sounds from the inside of drayage containers, vans or moving trucks
Ask Questions:
As you're being observant and alert, if you see something suspicious TAT recommends you calmly ask the child some questions, such as:
Are you traveling by yourself?

Who are you traveling with?

When was the last time you saw your family?

Can you come and go as you please?

Where do you sleep and eat?

What are your living conditions like?

Are you being forced to do anything you don't want to do?
Inform Others
As we outlined previously, understanding the problem is paramount to inspiring change. Once you've educated yourself on the patterns and behaviors of traffickers and their victims, try to pass on that knowledge as best you can. Inform your friends, family, and most importantly, other truckers, about the realities of human trafficking. In addition, share ways they can help.
Taking an active, informed stance on this issue is one of the most impactful ways you can inspire change. This means not just spreading awareness but helping to dispel the myths that surround human trafficking. For instance, if you catch a colleague saying something like, "if they wanted to leave they could, it's their own fault," take that as an opportunity to help educate them on the difficult psychological realities of being trafficked.
Seek Professional Training
If you want to be as informed and helpful as possible, look into professional training offered by groups such as TAT. They will also provide information about other ways to get involved. Encourage your co-workers and company to provide mandatory training programs to all truck drivers.
Think you see something suspicious?
If you're on the road and you see something that looks suspicious there are a few key, time sensitive things you can do:
Immediately call the National Human Trafficking hotline at 1-888-373-7888. The hotline is staffed 24/7 with trained operators who can relay information to local law enforcement and look for trends to turn over to the FBI.

Get as many details as possible: color and make of the vehicle, descriptions of the vehicle (scrapes, dents, etc.), license plate number, who was driving, descriptions of the occupants, number of girls/people in the vehicle, race, etc.

Take any and as many pictures as possible

If you're at a location that has a general manager, go inside and inform them that there is trafficking and prostitution going on in and around his property

If there is law enforcement nearby, make them aware of the situation
It can be challenging to stand by and watch this happen, but it's important that you never try to save the victim yourself. This puts the victim in even more danger. The best thing you can do is follow the advice above and call the national hotline.
About Pride Transport's Train the Trainer Program
February 09 2021
If you have your CDL, then you've been through some training, and for most companies, that's enough. They'll drop you behind the wheel of a truck and send you on your merry way. Good luck on the open road; see you when your route is done. That's okay for some, but that is certainly not okay when you drive with Pride Transport.
At Pride, there is a distinct difference between training and preparedness. At Pride, the words are safely- prepared. It's more than just training. It's practical knowledge, first-hand experience, and the tools you will need to not only do the job but, but to be both safe and successful in the career.
Pride will train you to do all that a driver has to do, but they will give you more. They will provide you with a clear picture of what life on the road, in a truck, safely driving the highways of this country, is actually like.
Pride is built on honesty. They say what they mean, and they speak the truth. All employees at Pride know that what they're told is the truth, and there is never any question about it. So, with Pride, you're going to see the truth about what being a driver is like. The good, the bad, the hard and fun stuff, and most importantly, the rewarding stuff.
Pride approaches training with the same dedication to truth, the same goal of making all their drivers successful as they do all aspects of the work. With Pride, you know you're hitting the road not only safe and properly trained, but well prepared too. This is a lifestyle.
Trainers
It's a fact that when a student has a good teacher, a dedicated teacher, one who cares about their students learning, retaining, and employing information in the "classroom," that the student excels. The same goes for drivers and driving trainers.
Great trainers don't just pop into existence. They are forged from years of experience, a keen understanding of life on the road, and an ability to listen and translate what a student says and does, into practical information they need to succeed. Not every good driver can be a good trainer. There is a sensibility that is necessary to convey information in a clear and impactful manner.
To be a trainer with Pride, a driver has to pass an intensive and thorough interview process. They must display a true exemplification of Pride's core values; safety-minded, knowledgeable, hard-working, friendly and approachable, and always doing the right thing. These trainers are, in essence, safety trainers, making sure new drivers or drivers looking for a refresh after time away, always have safety in the forefront of their minds. Those who are chosen to be trainers are, frankly, the best of the best.
But, before becoming a trainer, a driver must go through Pride's train the trainer program.
The Program
Just because you can do a task well doesn't mean you can teach others how to do it. Teaching is not easy at all. Think about something you do all the time, day in, day out. By now, it's become habitual. You just know how to do it. There's no thought process involved, or rather, the thought process has become so ingrained that you overlook the individual components that go into doing the task.
An excellent trainer has to have the ingrained feeling for the work and share it with a student in a coherent, easy to follow way, tailoring their training style to the individual student. Putting the task that you know so well into words and informative actions is where it gets tricky, and that's what makes for a great trainer.
Those who apply to the program and show the needed qualities will be accepted and trained to be trainers. In fact, a good number of our trainers didn't apply on their own, the company reached out to them, based on their performance, behavior and exemplification of The Pride Way, our company's culture.
The trainer program will teach the following:
The process behind the student and trainer partnership
This is important. There is a teacher, and there is a student; however, they are working in a partnership. Even though one has more experience, it doesn't mean they can command or rule over the student. How to work with a new driver, how to speak to them, give them advice and correct them when they make mistakes, and take a confident attitude. Often, how a student is taught will indicate how they treat other drivers, customers, and, if they want to, the people they go on to train. Understanding and fostering that partnership is vital to producing sound, safe, professional Pride drivers.
How to go over the rules of the truck and promote a safe, inviting atmosphere on the truck before they get started
Being familiar and comfortable with the truck is going to serve the driver well, down the line. It's more than just listing the rules. We learn better when there are reasons and examples. A good trainer learns to teach the rules and the why behind them. The why is where the trainer gets to solidify the need for safety. Also, knowing the rules and the why of them removes the mystery and makes things more tangible and manageable. Let's face it; a truck is a powerful machine. And a fully loaded trailer can run 80,000 pounds. That can be intimidating. A good trainer removes the intimidation, replaces it with respect and knowledge, and makes the truck an inviting place to be.
The importance of trip planning, logging correctly, accident procedures, winter driving (chaining), etc
These are the secret sauce for success. Knowing how and why to trip plan. Knowing what logging correctly is going to help you avoid. The proper procedure for navigating through incidents or accidents.. They will also teach things like weigh station etiquette, where to park for the night, and other tidbits that can only be taught by someone who has been there. All valuable information will make their time behind the wheel safer, more comfortable, and make them a well-respected driver.
How does the program work, and what are the steps to move the student forward as they progress
As a trainer, you're going to have to know when to give more information. What the next bit of information should be. Are they handling what's being taught, and if not, how do you change your approach to help them really understand the information and skills your passing along to them. ? And, when are they ready to move on? Seeing the student and noting their progress carefully and being realistic about what they can and cannot handle will be key here. Knowing how the program works and the specific goals of each step will ensure that you're allowing the student to progress at a good pace and making sure they're digesting and implementing all that's being taught. Timing is everything. Our program is flexible to ensure that the learning needs of the student are met at their pace. When the student otherwise completes the program, the trainer will submit them for upgrade to solo status. At that time, a written and road test is performed by the student, which the safety department oversees for extra assurance of thorough training, confidence and knowledge.
How to handle conflict resolution, etc.
This was touched on earlier, but it will be brought up again and again. Truthfully, driving a truck can be very stressful. How stress manifests itself is going to depend on the individual. Our stress responses are as unique as our fingerprints; a trainer isn't going to change someone's reaction. However, they can convey tools and tips for keeping stress under control and not letting pressure come out on others. You never want a driver taking their stress out on a police officer or another driver. How to deal with conflict calmly and reasonably will be critical to a longer life on the road and, let's face it, a longer, more peaceable life in general. You'll learn to help students recognize stress triggers and learned reactions to stressful situations. You'll support new drivers' control and even channel that stress into a more productive, useful response. That is something that comes from years of experience.
Safety topics and HR topics are also discussed
The nuts and bolts of the job. The whole grain bits mixed in with the hearts, moons, stars and clovers in the Lucky Charms. Stuff that often gets learned and then forgotten. This is when it becomes essential, as a trainer, that you don't go on autopilot. No one reads the directions when they get a new phone; directions are for wimps. However, as a trainer, you're going to need to instill a sense of urgency in the safety, HR, and the "this is the Pride way" directions. This is the stuff that they may not think they'll deal with daily, but reality says they will. This is material that could quite possibly save their lives or their job. It's as important, if not more important than some other things they will learn from you, so teach it well.
The Unnamed
These would be the incidentals. When a student says something like, "well, I heard that you could skip that …" How do you tell them that no, you shouldn't skip that step and describe to them why; that even those with years of experience shouldn't skip steps or cut corners.e. You'll learn to walk the line and be honest with your students.. The bits of advice you'll impart from your own years of experience, when do you feather that information in, and when you allow the students to learn that on their own. Being a good trainer is knowing the give and take. When to speak, when to stay silent and listen (really listen) and watch. You want to get them ready for the job, but you don't want to create a situation where they are dependent on you to make their next move.
This is not an easy course because it's not an easy job. If you become a trainer, you become responsible in some way for the safety and success of another human being. How they will fit into the Pride culture, how they progress in the career, and how they treat others in the workplace. Don't kid yourself; it is a mammoth undertaking. But, the rewards, putting the best drivers on the road, keeping them safe and those they share the road with safe, improving the image of truck drivers across the board, those certainly make the job rewarding.

Drivers are welcome to be considered to be a trainer and can reach out to Rus in the Human Resources department to discuss whether they would be a good fit. If you're curious, why not take the shot and see if you're ready to mold the best drivers on the road.
5 Reasons Why You Should Drive With Pride Transport
February 05 2021
Change. Some people fear and yet, for some, a change is just what the doctor ordered. This could be a change in attitude, a change in lifestyle or, a change in job. It could be a small change, or it could be a monumental change that redirects the entire trajectory of your life. Why not? A little controlled chaos now and then is supposed to be good for the heart, mind, and soul.
If you've been wandering around in a bit of a haze, unhappy with what your life is bringing you, perhaps a change of scenery in the way of a new job is in the offing for you right now. Maybe this is the time for bold change and a new outlook on life. Perhaps this is the day you finally grab that dream of the open road, being independent, and driving a truck. Maybe this year, you join the thousands of men and women who keep this country supplied and moving every day.
Maybe this year, you step back, take it all in and say with pride, "Me? I'm a truck driver."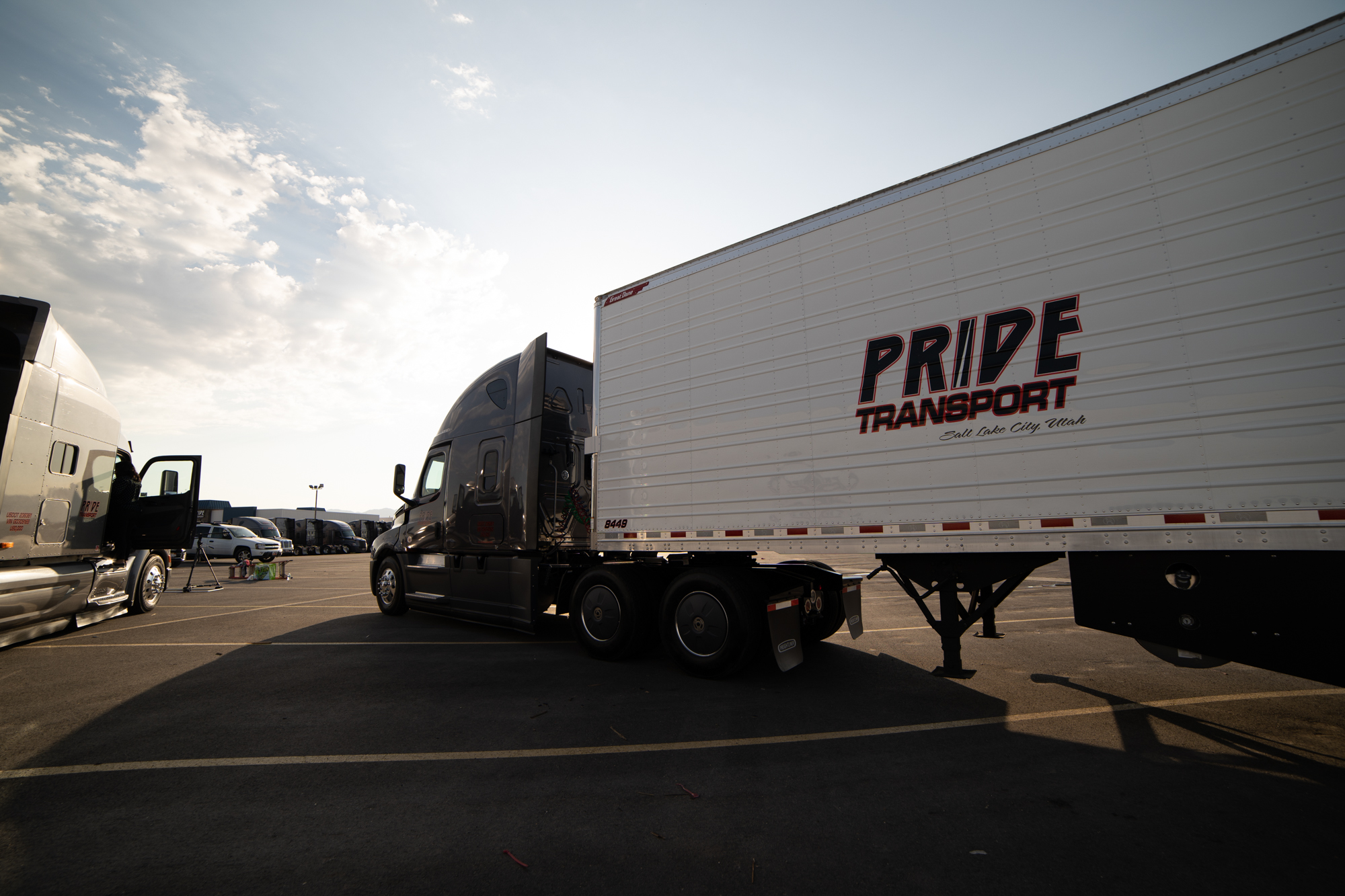 5 Reasons to Drive With Pride
If you've decided to shake things up and change jobs or if you've been driving for a while and just don't feel you're getting the best experience as a driver, then now is the time to take a good, long look at Pride Transport.
All trucking companies are NOT the same, and thinking that they are could get you locked into a contract that leaves you frustrated and unhappy. For experienced drivers, hearing what Pride has to offer will be like an empty highway with smokey's all off drinking coffee far away. Those who are thinking about starting a new career and understanding what Pride is all about will wonder why you didn't make this change sooner. It's okay; there's no time like a present and no present you can give yourself that's more valuable than a new, high paying career with perks and pluses up the wazoo.
Pride: Definition: A feeling of deep pleasure or satisfaction derived from one's own achievements, the achievements of those with whom one is closely associated.
That pretty much sums up what driving for Pride is all about. So, if this is the year you spend feeling deeply satisfied with life and work, then this is the year to drive with Pride.
Not convinced? Okay, here are just five random reasons that you should be driving with Pride.
It's All About The Drivers
Pride states time and time again, "our drivers are our pride? And they mean it. They genuinely care about their drivers.
Pride is run by a family of drivers. The owners are drivers, so if you're looking for stakeholders hiding behind their advertising, you're not going to find them. You will find a family operation centered on drivers who speak the truth and shoot you straight. And, the owners still get behind the wheel and drive.
Why does this matter? Well, when driving for a company that is full of bureaucracy, you're dealing with people who don't understand the job and how it impacts your life. They have a goal, and they don't honestly care about the ones who help them achieve that goal.
With Pride, you're working for people who have been in the driver's seat. People who have hauled loads across the country, over rough terrain, through all kinds of weather conditions. You're a driver talking to people who speak your language, understand your life, and know what it takes to be a good driver. With Pride, you're working with people who would never ask you to do something they themselves haven't already done.
For over forty years, Pride has been focused and centered around its drivers. Because of that, they respect and understand drivers better than anyone else in the business.
Trucks, fully loaded and well maintained
As a professional driver, you spend a lot of time in your truck. Wouldn't it be better to spend that time in a nice truck, with amenities? A place that you look forward to getting to and not one that you just cannot wait to get out of?
Yes, yes, it would.
Number two on our you should be driving with Pride list is the trucks, trucks that you'll be happy to climb into and go. Trucks that not only look good but are well maintained by a dedicated crew of technicians. They work hard to keep the trucks in perfect working order, so drivers always feel safe.
But a good looking truck on the outside might be covering up for not so good things inside. That may be true with other trucking companies, but not so with Pride.
Pride has a good-looking, well-maintained, fleet of trucks that are packed with amenities to keep you feeling at home in your home-away-from-home.
All Pride trucks come with; refrigerator, satellite radio, 2000-watt inverter, optimized idle and available on request, fully installed DirecTV.
And the trucks themselves are top of the line. Pride's fleet average age is 23 months. And they are great trucks. We're talking;
FREIGHTLINER CASCADIA NEXT GEN
Trucking down to a science means attention to every detail. That's what makes the new Cascadia a best-in-class leader.
FREIGHTLINER CASCADIA EVOLUTION
This truck sets the industry benchmark for long-haul applications that demand the highest level of fuel efficiency.
PETERBILT 579
The increase in efficiency and the reduction in overall tractor weight are a testament to the focus on maximizing user experience.
This is serious equipment that is a pleasure to drive. Pride has the finest equipment on the road, running both automatic and manual transmissions.
Pay
It would be easy for a company to fill your ears with promises of a good life or fill your eyeballs with pictures of the road and beautiful trucks, but, for most people, the bottom line is money, cheddah, simoleons. A good job means a good-paying job. And, when it comes to fair pay, Pride is at the top of the game.
As of December 1, 2020, Pride increased their per mile pay by .04 cents per mile. This means that solo drivers can make up to .65 cents per mile. That's better than most.
On top of that, Pride has announced a sign-on bonus of $10,000 to be paid out weekly. A large bonus, .65 cents per mile, are pretty great incentives, yet there's more.
Pride also pays; mileage bonus, fuel bonus, stop pay, layover pay, and breakdown pay. That's not even mentioning the paid holidays and paid vacation.
Pride drivers do very well when it comes to pay, so apply online at pridetransport.com and see how great pay and benefits can change your life.
Benefits
You may be thinking, well, if the pay is so good, there has to be a compromise somewhere. And that compromise is probably with the benefits package Pride offers. Nope, that's not true.
We all know that we're willing to compromise a little bit on our pay if there are incentives that go along with it. One major incentive most people look for is a good benefits package. At Pride, drivers get great pay and, wait for it, great benefits.
First off, health and dental. They are offering plans through United Healthcare, a nationwide provider of high-quality healthcare from HMOs to PPOs. To make sure it is affordable for all, Pride pays 70% of the individual healthcare plan for all full-time eligible employees.
As for dental, Pride uses the nationwide provider Delta Dental and they pay 95% for individual coverage of full-time eligible employees.
Pride also offers supplemental insurance and very low rates for extra coverage, which is also available for spouses and children.
You also have supplemental financial protection on offer, which covers disability, accident, and critical care insurance.
And then, there is life insurance. If you drive with Pride, full-time employees receive a life insurance policy on their eligibility date, which covers $25,000 for the employee, $5,000 for the spouse, and $2,000 for each dependent child. Pride pays the life insurance premiums for the basic life policy. Life insurance is through LifeMap.
There's no compromise here, just great benefits for great drivers.
Then there is retirement. Pride Transport offers a 401k to full-time eligible employees. Pride wants to help ensure that its dedicated employees are able to retire comfortably, therefore, the current discretionary employer match is 20% of your contribution. That's right. 20%.
Family & Charity Opportunities
This isn't just a marketing ploy, Pride is a family-run business, and when you work for them, you are part of the family.
Founded and operated by a family of drivers for over 40 years, you will be welcomed into the family and be treated like family by everyone who works with Pride. People look out for each other, they care about each other, and when the going gets tough, you can always look to the Pride family for help, understanding, guidance, and support. No one knows you better than family, and you can feel that sort of welcome and acceptance when you drive with Pride.
Pride has a very open-door policy. Kind of a first name basis situation, and everyone knows each other's name. They understand that the folks working for Pride spend a lot of time together, so they go out of their way to make that time enjoyable and productive.
As part of the family culture, Pride loves any reason to celebrate its employees. They keep that culture string with BBQs, holiday celebrations, driver appreciation week events, and they often surprise employees with goodies brought to your desk or the driver's lounge. These are often delivered by the President and the CEO.
And, as a family, Pride loves to give back and give help to the community they so cherish. As part of the family, you get to participate and feel good about sharing in their charity work. You have the opportunity to share in the charities Pride supports through payroll deductions or the many volunteering opportunities Pride organizes..
Pride is closely associated with Primary Children's Hospital, The Salt Lake Truck Show, the Utah Foodbank, Truckers Against Trafficking, and Operation Underground Railroad. Not only does Pride look after its own family, but it works hard to support the community of families where they work and live. As a Pride driver, that's part of your family too.
There you have it, five reasons why driving with Pride might be the answer for you in the new year. A change of scenery, a change of life, and a chance to give to the community and the world around you. It might feel good to be a part of something bigger than yourself and see the world from the cab of a truck.
Truck drivers do a lot to keep this country moving; why not join them and see what life feels like from the cab of a Pride truck. For more information, visit https://www.pridetransport.com/ and see what your future holds.
Now Hiring OTR drivers. Call 1-800-GO-PRIDE and talk to a recruiter today.